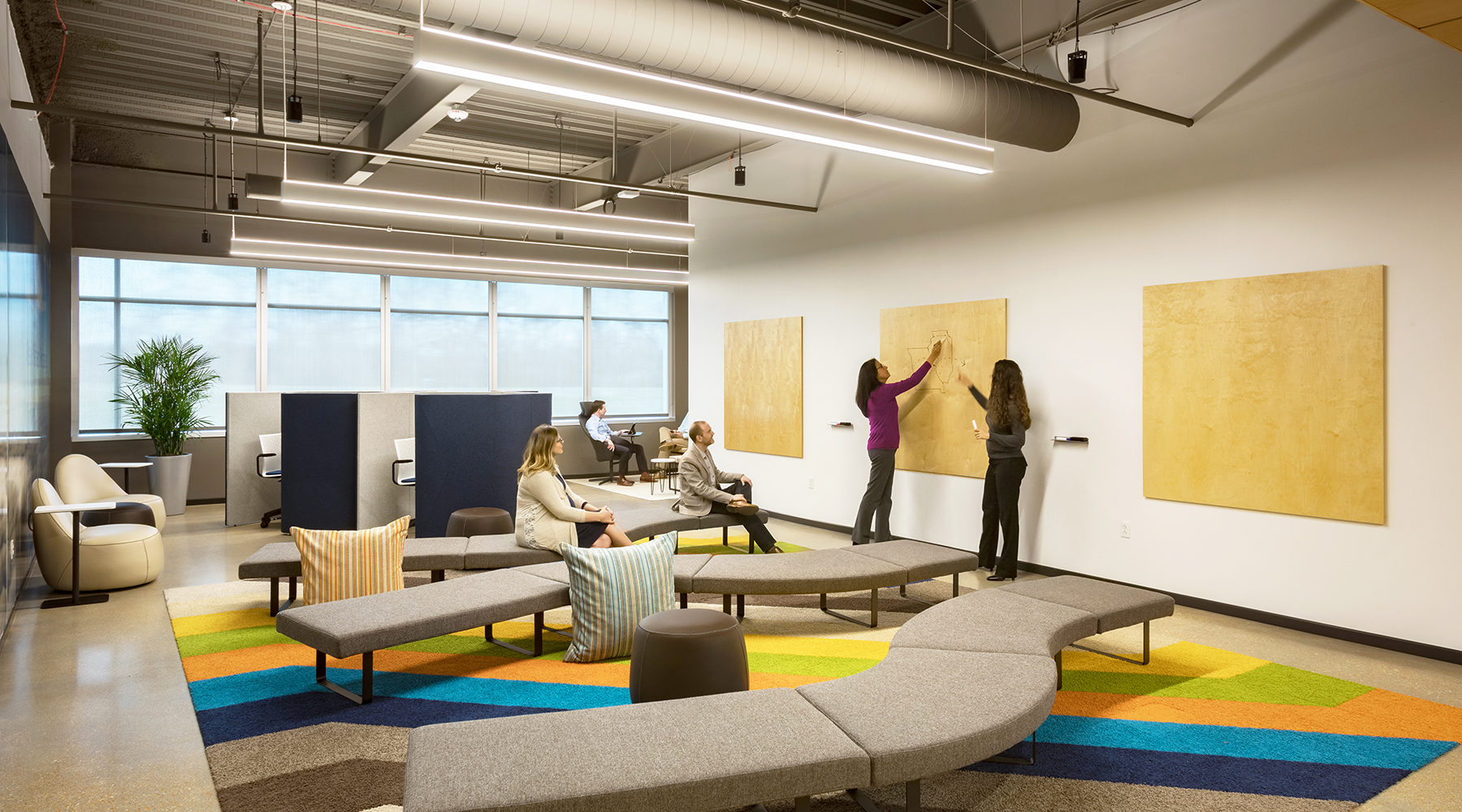 Headquarters building provides a transformative workspace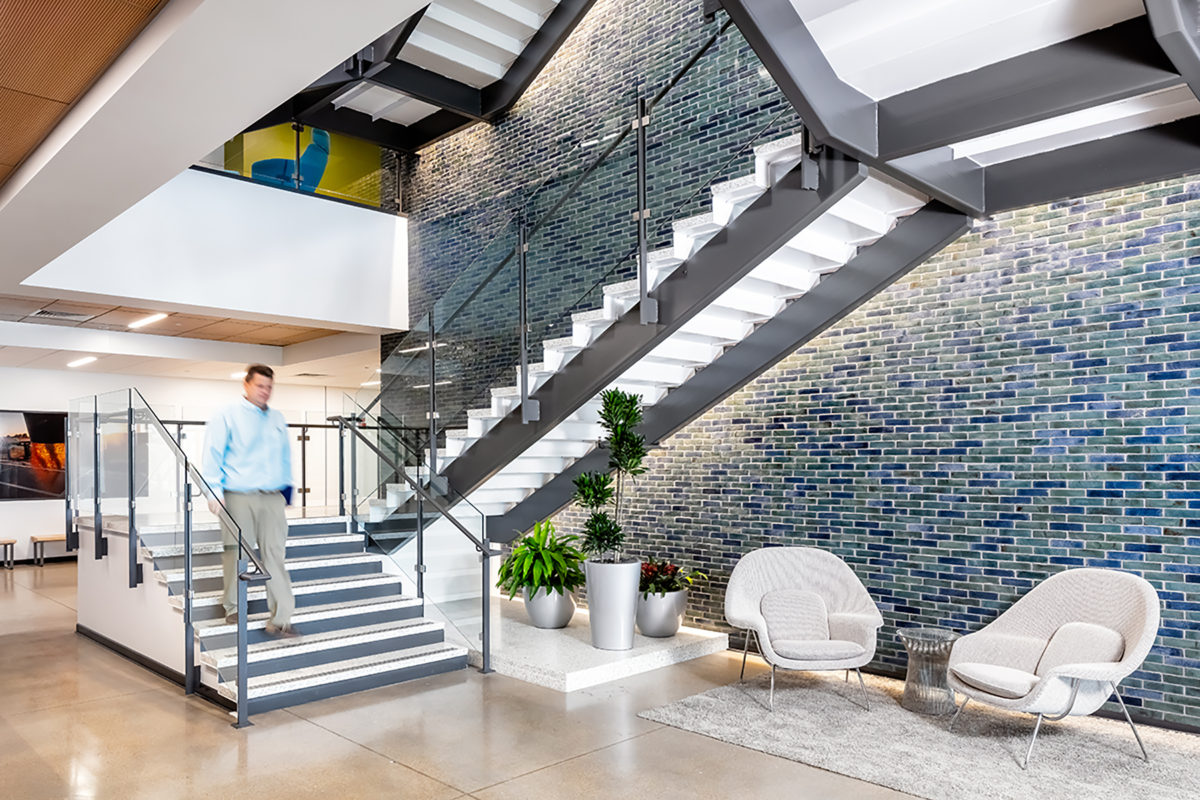 Project Story
Christner was engaged to develop program space requirements and a building outline specification prior to developer selection. Subsequently, Christner was asked to develop a workplace strategy, pilot workstations, select and write furniture performance specifications, and design the building's interior and finish palette to reflect the culture, work, and business strategy of Bunge. The build-to-suit headquarters building was designed and constructed by The Opus Group.
Our Interior Architecture team worked closely with Bunge's leadership to identify areas of transformation in work processes, workplace standards, and employee attraction and retention. Christner facilitated leadership interviews, workshops, and developed employee surveys. These resulted in clear assessments and recommendations for a workplace that supports varied work styles and personalities, anticipates change and growth, and aligns the work space with Bunge's core values and approach to business.
Size

145,000 SF

Status

Completed 2017
The Work
While the client desired 100% open office, both the legal department and the leadership team work within open office suites that protect confidentiality while allowing for collaboration. The open office is supported by huddle rooms, phone rooms, alternate work and café spaces, training, and conference rooms. Coupled with indoor and outdoor dining, game room, relaxation rooms, and mother's rooms, the Bunge headquarters provides a varied and flexible workspace that addresses the needs of employees throughout the work day for collaborative, heads-down, and engaged work, activity, decompression, and rejuvenation.
The interior palette reflects Bunge's brand and work. Carpet patterning evokes weather maps and topographic features, while weathered steel recalls farm implements and silos. The aesthetic is simultaneously modern and rough, austere and verdant.
Services Provided