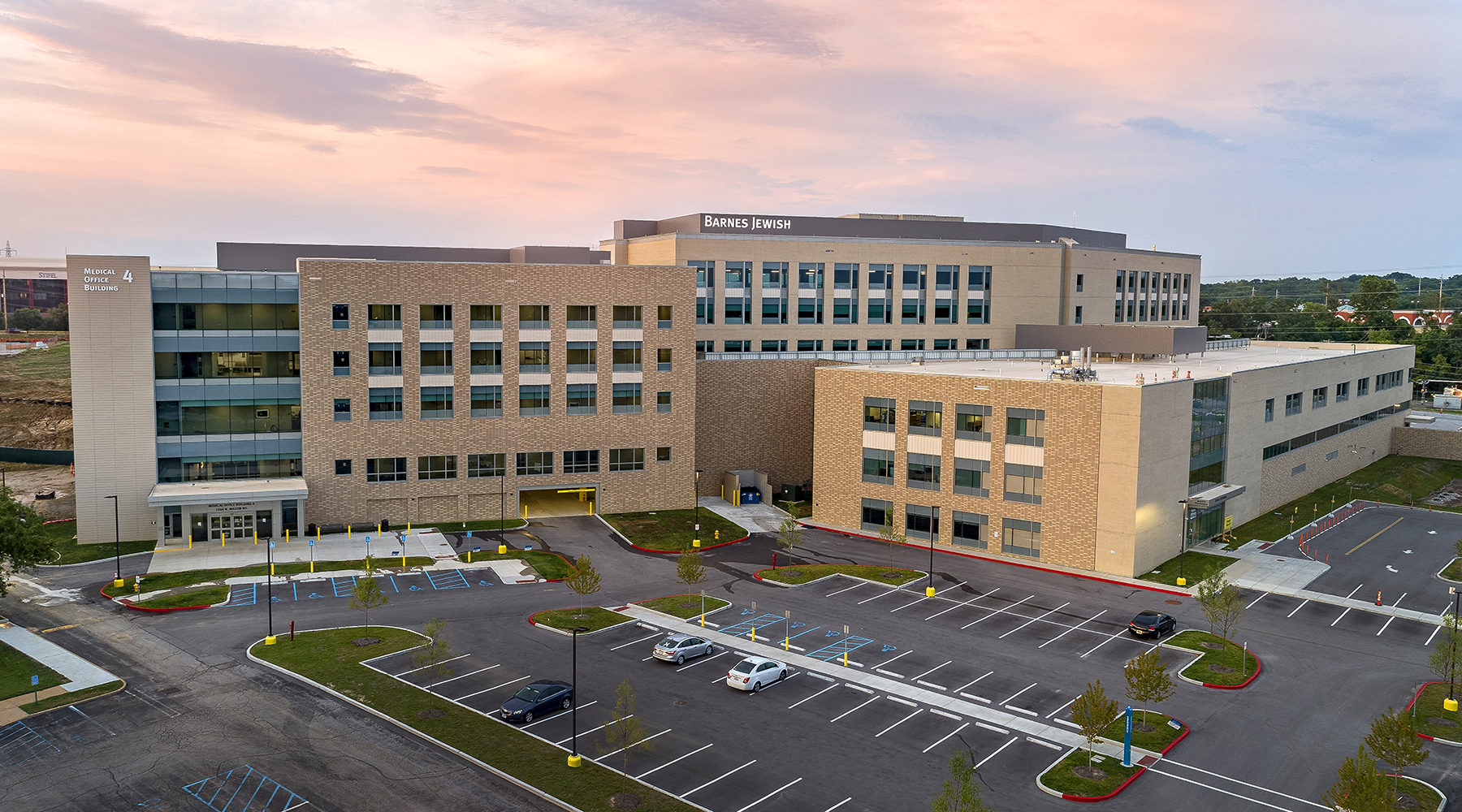 Creating a distinctive experience for patients
Cafeteria
Healthcare
Landscaping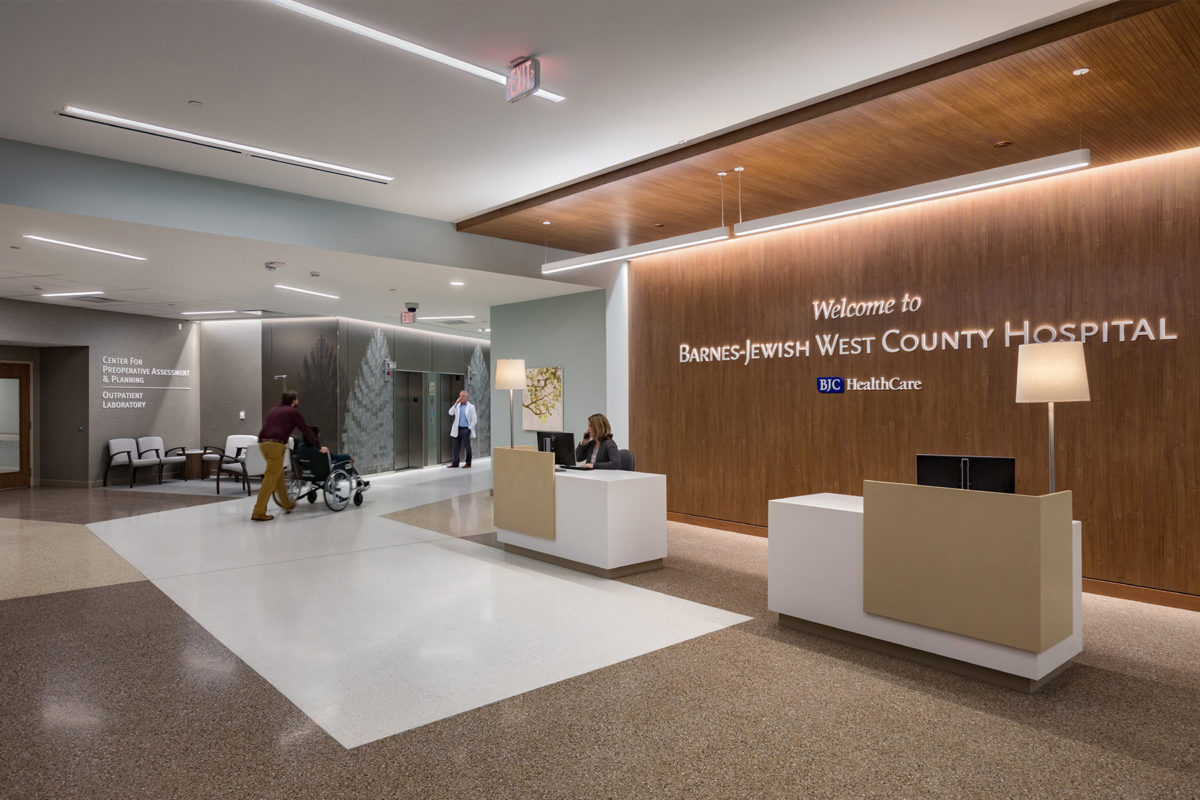 Project Story
The vision of Barnes-Jewish West County Hospital is to be the hospital of choice for ambulatory, diagnostic and short-stay surgical and medical care. This vision provided an opportunity to create a distinctive experience with innovative technology that really enables patient care teams and physicians to better care for patients. Serving as an extension of the Barnes-Jewish Hospital and the Washington University Medical Center, the hospital and series of medical office buildings provide a suite of clinical service lines, a convenient, emergency department, and expanded diagnostic services.
Size

340,000 SF (hospital + medical office building)

Status

Completed 2020; Demolition of previous hospital and final sitework is ongoing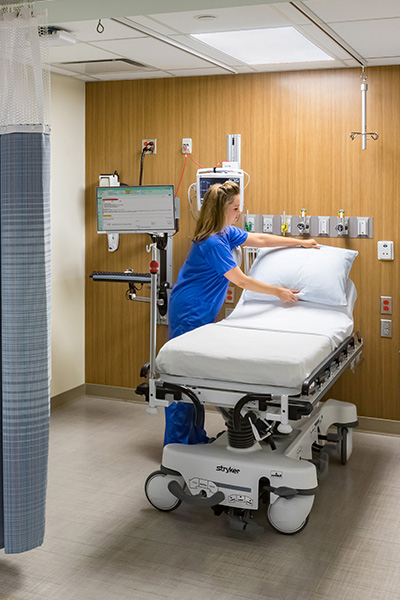 The design of the hospital is based on the following principles, in support of the hospital's vision:
• Connect to the natural campus landscape
• Incorporate materials that convey comfort, care and warmth
• Invoke a sense of community through human-scale design elements
• Create an experience that is welcoming, familiar and accessible.
These principles needed to be realized on an existing campus with limited street access, rolling topography, and around existing hospital and medical office buildings and their associated parking.
Christner's design team looked for a hierarchy of design themes that manage the arrival experience, celebrate the patient, and create recognizable "moments" in the orchestrated campus experience. Our team matched our desire for creating a comforting and rewarding patient experience with a rigorous approach to clinical planning to assure that space is compact and economical and supports efficient workflow.
Replacing a 50-year old facility, every detail of the new hospital is designed to improve outcomes and enhance the experience for patients, families, and the care teams.
Highlights
The new 260,000-square-foot hospital has 64 private medical/surgical rooms, four intensive care unit patient rooms, 14 operating rooms, including one robotic operating room, five endoscopy suites, and two interventional radiology suites, in addition to waiting areas, a café, and concierge services. The interior spaces are calming and comfortable, deliberately creating a healing environment through a theme of natural images and materials.
A 100,000-square-foot medical office building, connected to the hospital, will also open in 2020.
Services Provided