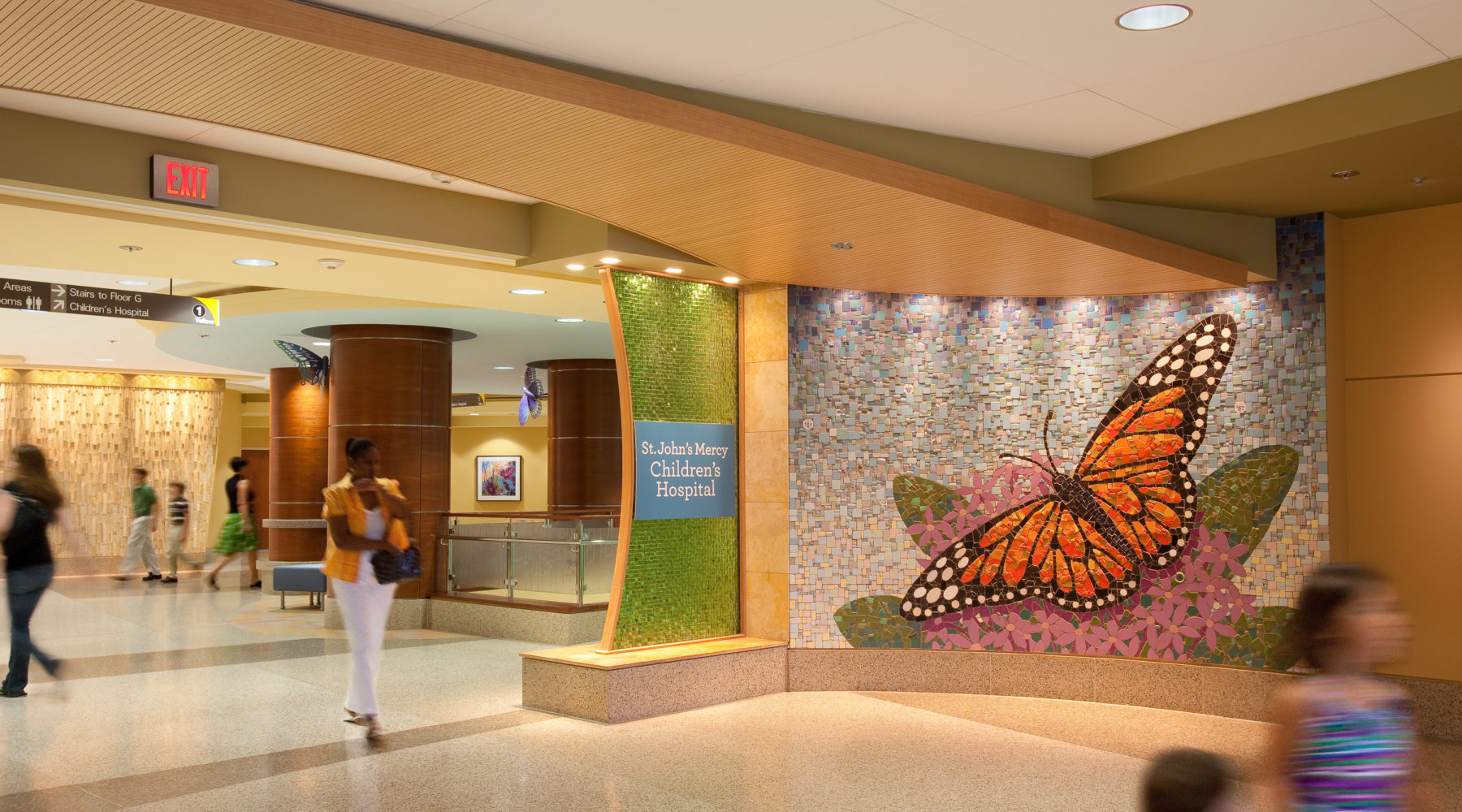 Creating an identity for children's services
Healthcare
Master Planning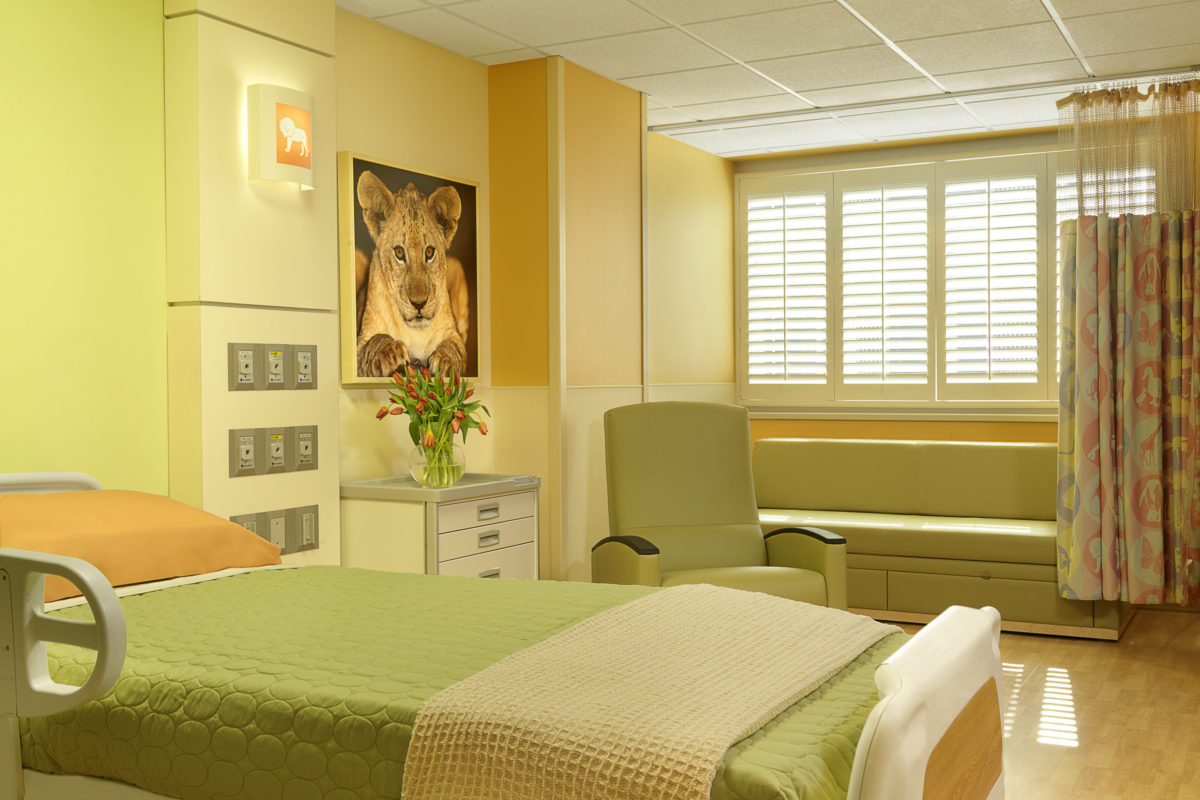 Project Story
The desire to create a distinctive new Children's Hospital in the midst of an existing medical center campus required extraordinary vision. Christner's architects carved out space for a new 252-bed patient tower while forging adjacencies vertically and horizontally with related services, including a new pediatric emergency department.
Size

315,000 SF

Status

Completed 2010
The Work
The new tower consolidates inpatient pediatric services on three floors and creates a marquee entry for the Children's Hospital. It also incorporates a new 98-bed NICU, transitioning from the existing open ward unit to a private-room model. The third floor of the hospital houses a 16-bed Pediatric Intensive Care Unit, which utilizes a triple corridor design allowing for a quiet and peaceful experience for patients. The central, or "loud" corridor is used for distribution of supplies and visitor traffic. The "quiet" corridor adjacent to patient rooms is kept clear of equipment and foot traffic.
The new Children's Hospital incorporates details into each nursing unit that are focused on improving nursing efficiency, providing comfortable spaces for families, and enhancing healing spaces for children.
Services Provided