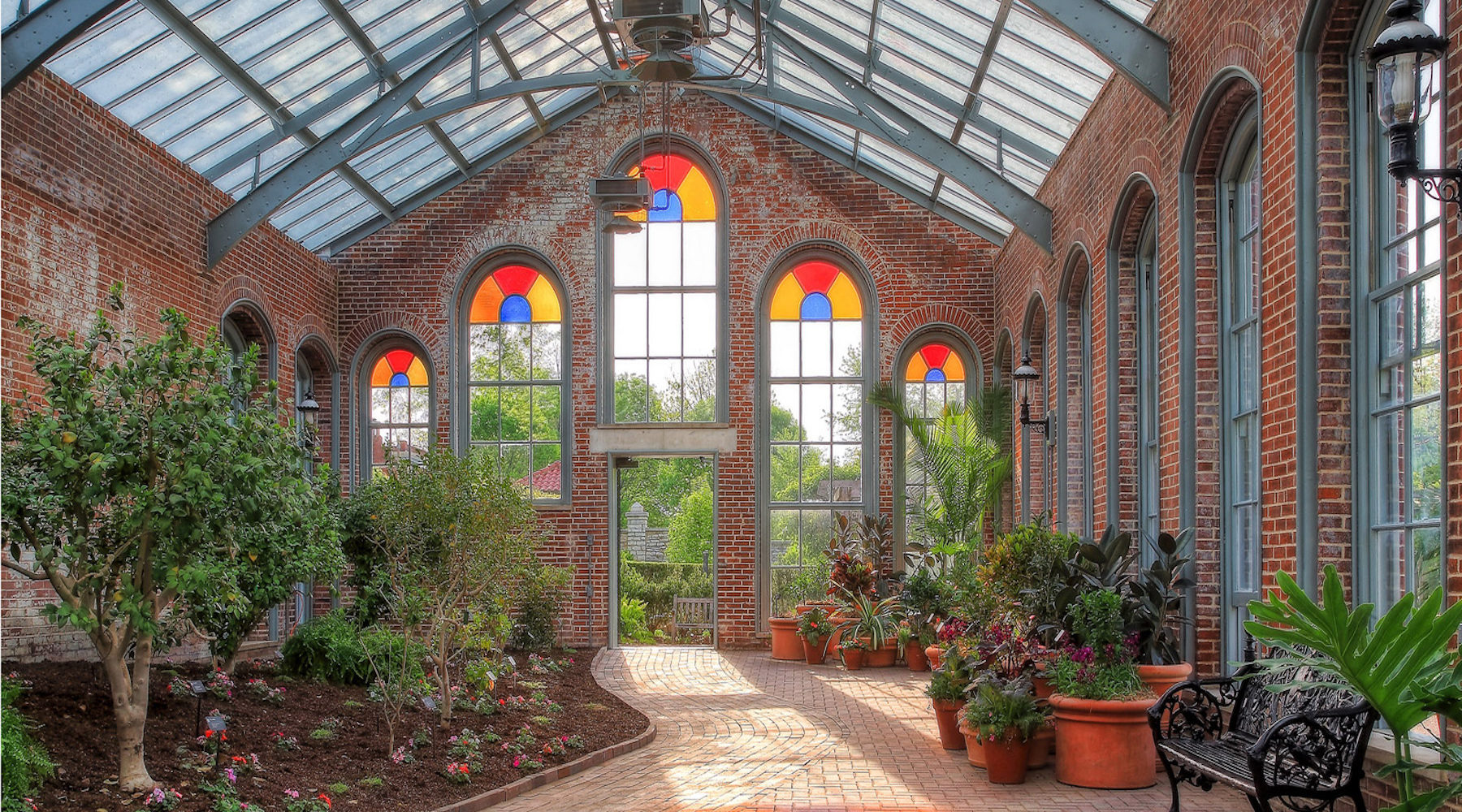 Breathing new life into a historic greenhouse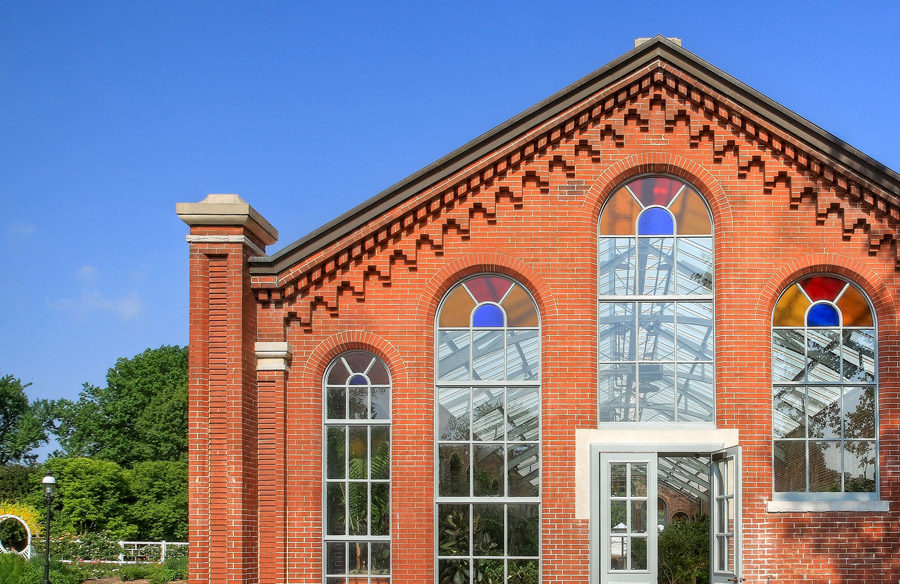 Project Story
Among the most historically significant buildings on the main campus of the Missouri Botanical Garden, the Linnean House shares the Garden's status as a national historic landmark. The building, considered the oldest greenhouse in continuous operation west of the Mississippi River, survives since its initial construction in 1882. While maintenance and restoration have been of consistent high quality over time, a comprehensive restoration began in 2010 to restore the building to its original luster.
The Work
Great care was taken to preserve the high quality craftsmanship, historic architecture and original footprint. The project included repairs to the building's ornate masonry, wood windows and doors, and replacement of the glass roof.
The roof was replaced with a glazing system compatible with the distinctive, historic design of the house. The replacement, all-glass roof employs lapped, laminated glass, using a thicker interlayer that resists breakage due to hail. An ornamental roof crest, original to the building, was reinstalled. Overall, the restoration breathed new life into the Linnean House, a place for plant collections much enjoyed by visitors.
Services Provided