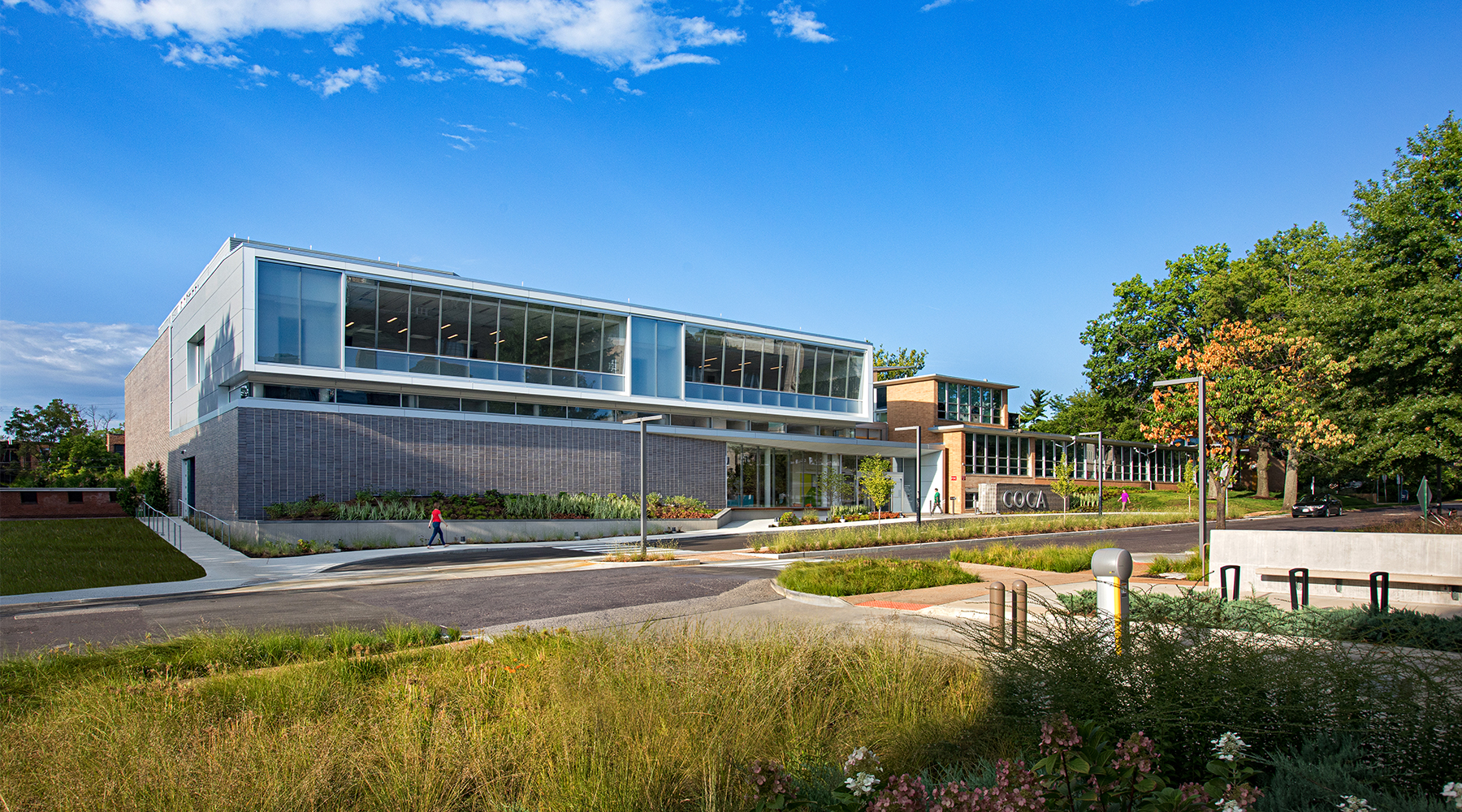 Enriching lives and building community through design
Art
Auditorium
Historic Preservation
Landscaping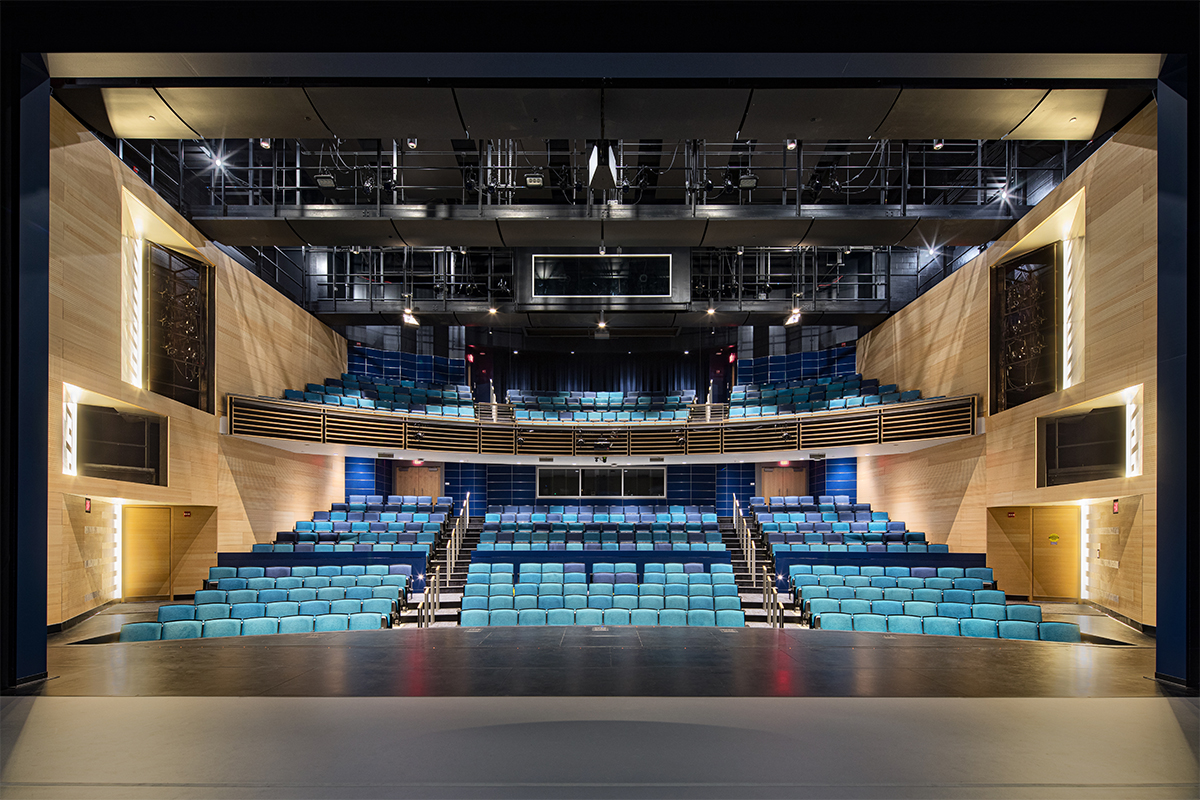 Project Story
A national leader in innovative arts education, COCA serves more than 50,000 people annually through classes, professional development, exhibits, and a variety of performances. As demand for COCA's programs has increased, their existing facility, an adaptive reuse of an iconic Erich Mendelsohn-designed synagogue was no longer able to meet their needs. Wanting to remain in their existing vibrant and eclectic neighborhood and retain a close connection to Washington University in St. Louis for their pre-professional programs, COCA knew an extensive renovation and expansion was required. Christner + Axi:Ome collaborated on the multi-phase project that roughly doubled COCA's footprint through an expansion that honors the historic modernist building while enabling the growth of COCA's programs.
Size

54,000 SF (renovation + addition)

Status

Completed 2019 (renovation)

Completed 2020 (addition)

Awards

2020 AIA St. Louis Distinguished Award for Architecture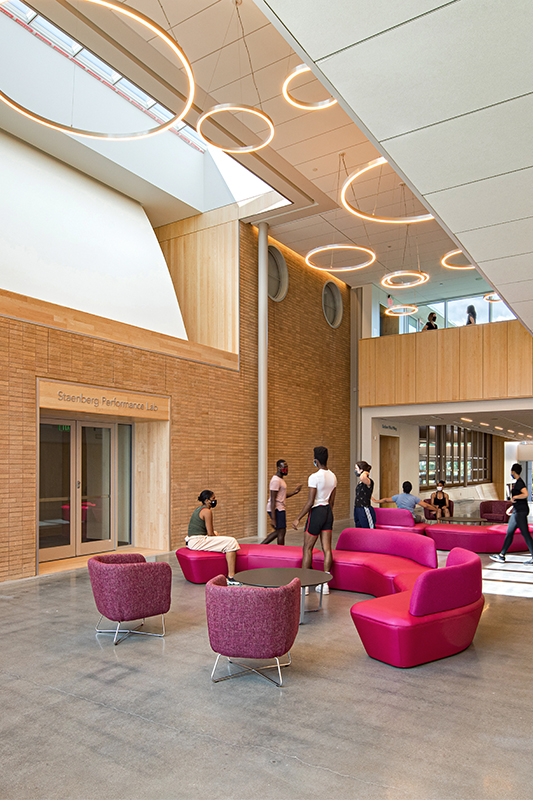 A renovation and expansion of an iconic Erich Mendelsohn building, one of the overarching design goals of the project was to design an addition that is contextually sensitive to the original building while being distinct from it; creating an architectural expression that embodies COCA's mission of enriching lives and building community through the arts. This approach honors the legacy of the original Mendelsohn building by maintaining its legibility and design vocabulary through a modern interpretation.
Located near a commercial district but embedded within a residential neighborhood, COCA was highly invested in maintaining neighborhood relationships throughout the process. The expansion, constructed on COCA's previous parking lot, presented constrained site conditions that Christner navigated with COCA and the Construction Manager, S.M. Wilson, through careful planning and a series of town halls and neighborhood outreach sessions. Ultimately, comprehensive construction logistics planning and a phased implementation strategy allowed COCA's facility to remain operational throughout construction while maintaining goodwill with neighbors.
This expansion adds approximately 52,000 square feet to COCA's facility, which now includes more than 8,000 square feet of studio space, as well as community space and a 450-seat theater.  It will allow COCA to serve more students from the region and offer additional programs, expanding its impact on St. Louis' cultural and civic communities.
Highlights
A thoughtful renovation adapts the existing theatre (the building's original sanctuary) into an experimental performance studio and two large dance studios. Also included in the renovation are new dance studios, an art and design studio, and a commercial kitchen that will be used for culinary classes and event hosting. The new expansion roughly doubles COCA's footprint, providing three new dance studios, a large commons area that connects the existing and new structures, and a 450-seat proscenium theatre with extensive back-of house spaces. All studio and performance venues are professional quality and will be shared with Washington University's Master of Fine Arts in Dance program.
In the expansion, movement and performance are celebrated through the design. Upper level dance studios are presented at the exterior, putting a key activity on display. Inside, these studios are 'framed' by white-maple portals that are shaped to invite the audience (parents many times) to engage with the performance space beyond. The new COCA campus is uniquely positioned to welcome diverse, multi-generational audiences for classes, camps, performances, exhibitions, and community gatherings for years to come.
Services Provided