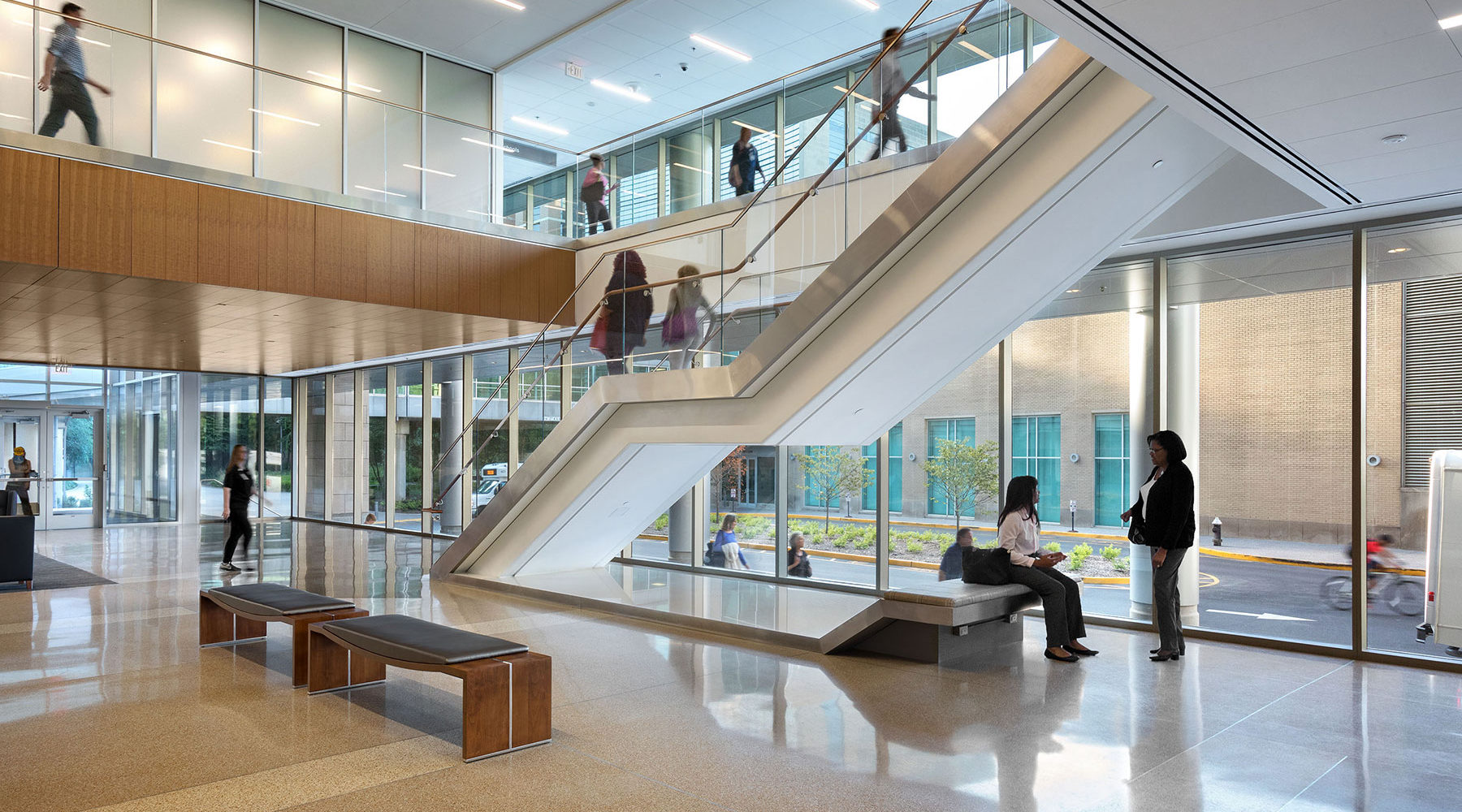 Optimizing space at the heart of the medical campus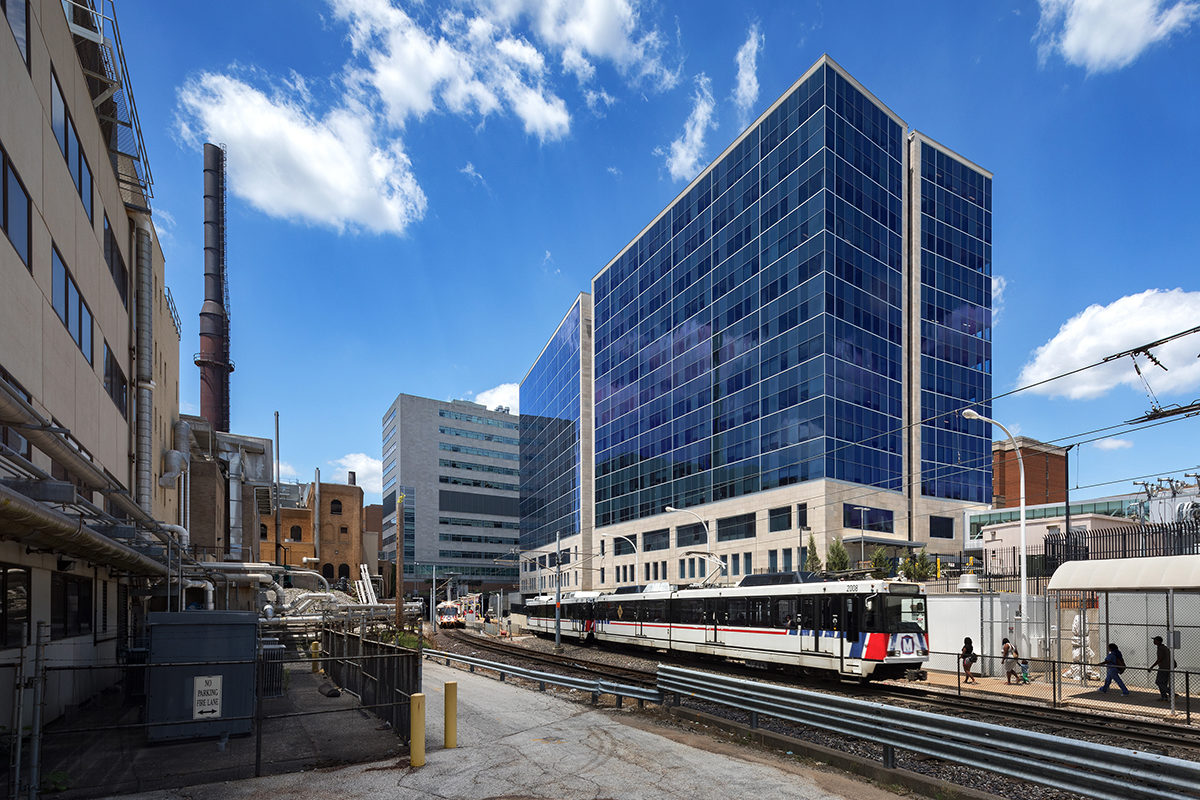 Project Story
A collaboration between Washington University School of Medicine and Barnes-Jewish Hospital, this 517,000 square foot building provides much needed office space while enabling shared resources across both institutions. The Mid-Campus Center (MCC) is located at a vital intersection of transportation, service and pedestrian links at the nexus of the Washington University Medical Center. With views to the Maya Lin-designed Hope Plaza, it flanks St. Louis' busiest MetroLink station where thousands of daily commuters first enter the medical campus. The building responds to these constraints through an approach of intuitively resolving all circulation patterns.
Size

517,000 SF

Status

Completed 2017, LEED Gold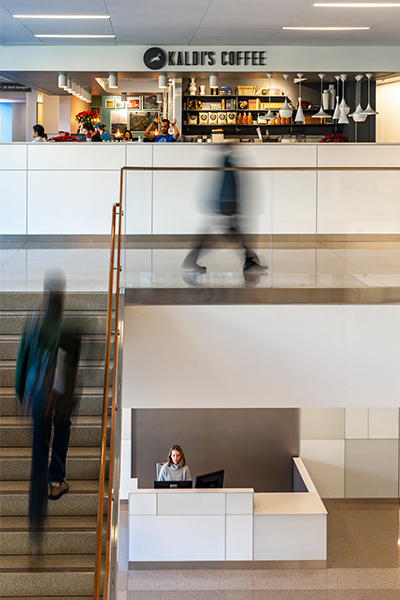 The project co-locates several departments with a goal of improving the way occupants work and collaborate together and optimizing the use of space on campus. New spaces were provided for faculty offices, campus administration, research, safety and auxiliary services. The spaces themselves were designed to promote wellness and employee engagement. Through a robust workplace analysis, the ratios of offices to social and collaborative areas was fine tuned to meet current needs while providing flexibility for the future.
The MCC unites several departments from two healthcare organizations at the heart of the medical campus, strengthening their relationship with each other and the broader community through careful integration of site, program and architecture. The building is designed to enhance the workday experience for not only employees, but for the thousands of people who traverse through the building as they arrive on campus.
Highlights
Christner's design responds to the character of its surroundings. The base of the building is clad in cut limestone with warm tones which echo the brick and stone façades of neighboring buildings surrounding Hope Plaza. The 12-story tower is enclosed by a unitized glass and stone curtain wall system. The glass is printed with a subtle frit pattern which provides texture and scale, while improving the solar control performance of the building envelope and reducing bird collisions.
The large floor plate is designed on a highly flexible and robust building module. Deployed mainly as office and conference space, the interior is designed around daylight, views, and connections between people as crucial aspects of an effective office environment. Select floors also incorporate public gathering spaces along the elevated campus links that are absorbed within the building. Theses spaces are animated by the daily life of this busy urban campus.
Services Provided