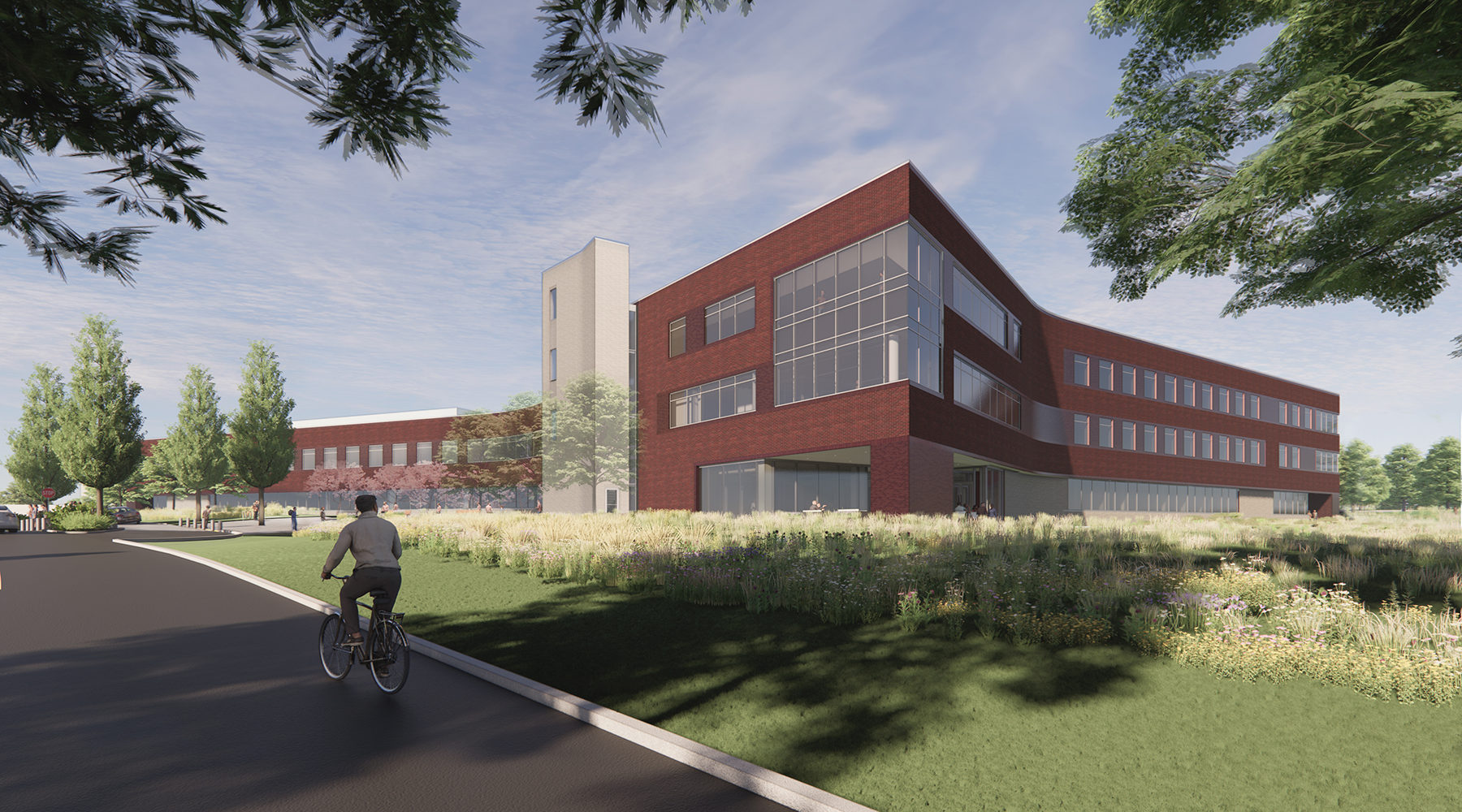 Health sciences complex that encourages innovation and collaboration
Allied Health
Classrooms
Healthcare
Laboratory
Offices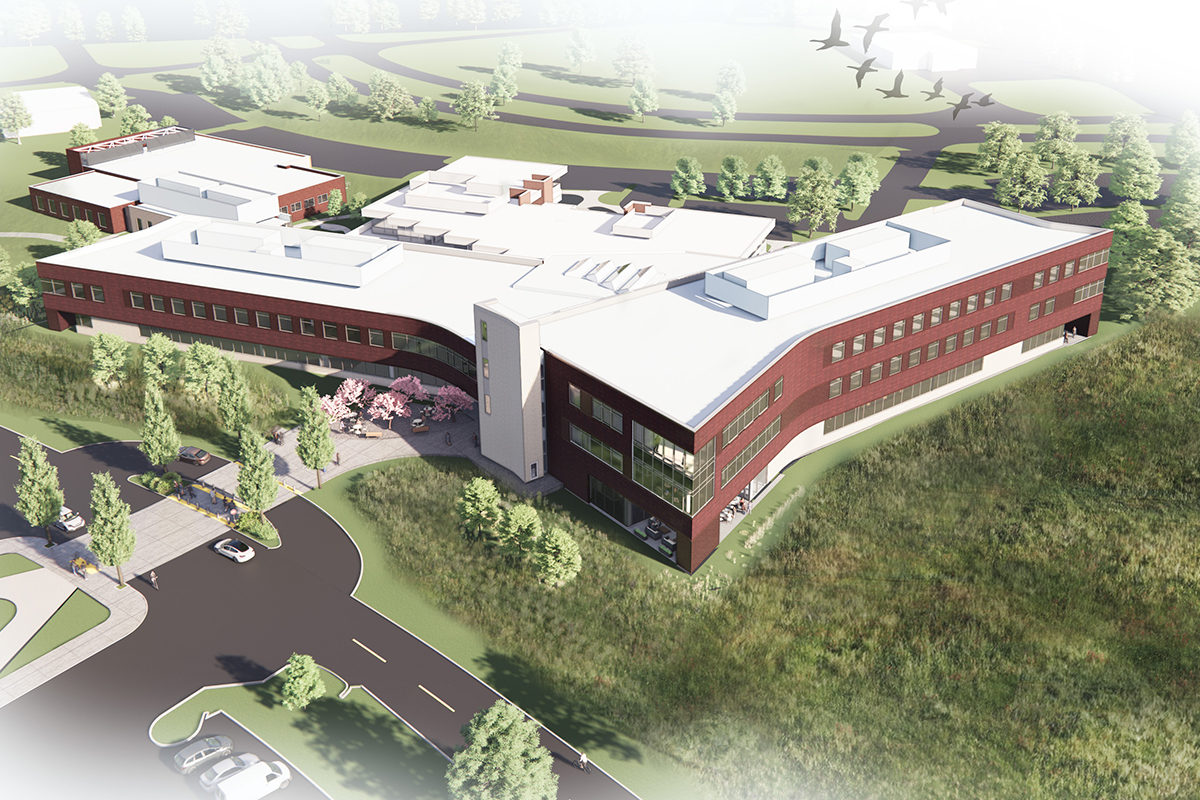 Project Story
As part of a Design-Build project team, Christner was recently awarded the new $109M Health Sciences Building on the campus of Southern Illinois University Edwardsville. The new facility will be a multi-disciplinary health sciences education complex and will consolidate Nursing, Pharmacy, Public Health, and Occupational Therapy. The program includes office, research, classroom, and simulation spaces, with an important goal of acting as a new campus gateway.
Size

176,000 SF

Status

Est. Completion Summer 2025

Architect of Record

Lamar Johnson Collaborative
The Work
Our design creates a strong sense of connectivity for the Health Science community at SIUE. This connectivity is facilitated through the project's site response, contextual response, planning organization and its interior and spatial design. The myriad of connections generated by this design will improve the quality of health-science research and instruction, will encourage more collaboration and innovation and will support a vibrant sense of community and belonging.
The interior design builds upon a pragmatic foundation of efficient, cost effective, durable and sustainable space. The configuration of space, the choreography of how people move through the building, the corridors with views and the selected materials promote wellness and enable a profound sense of community.
Services Provided