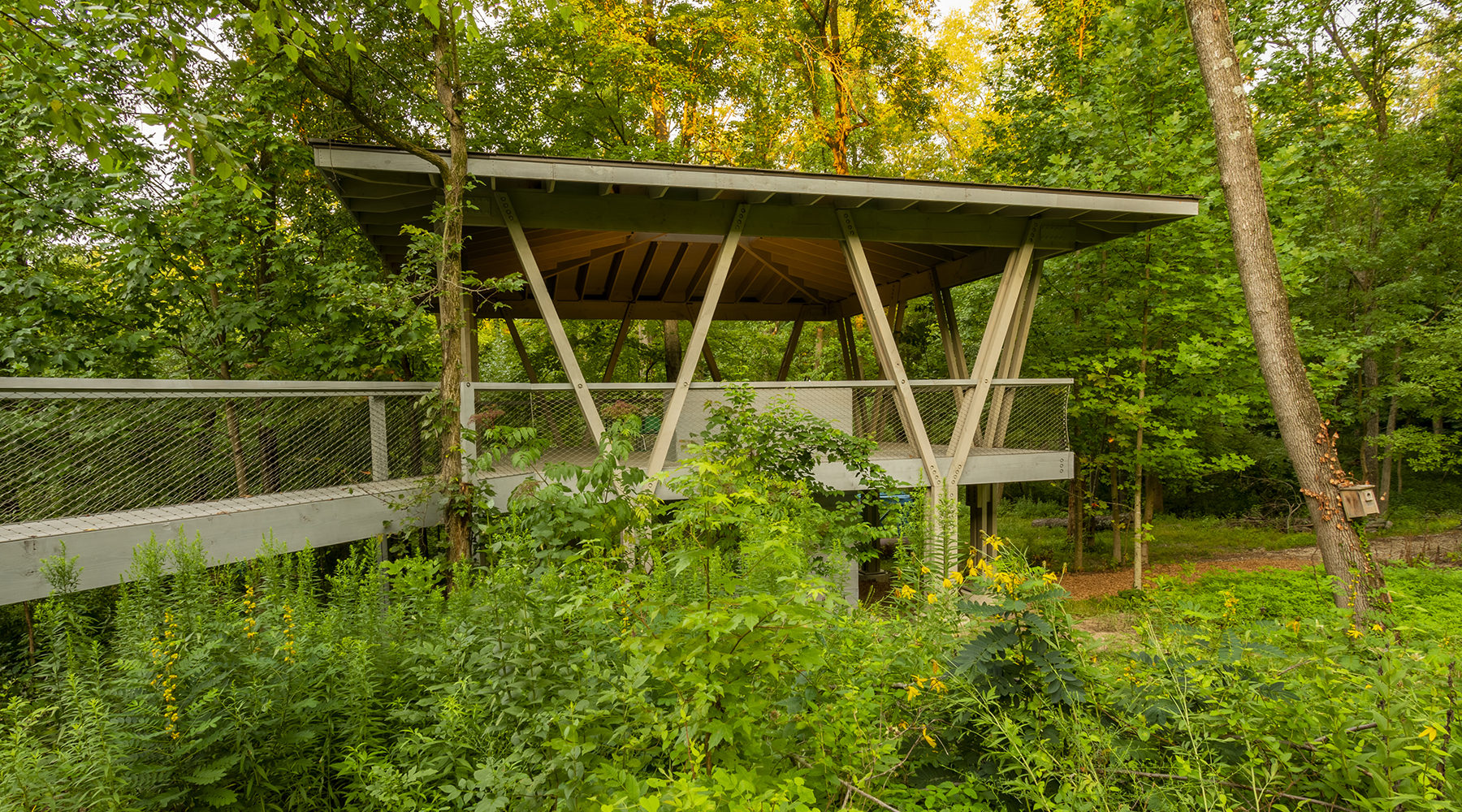 Reinforcing a school's culture and natural environment
Classrooms
Landscaping
Master Planning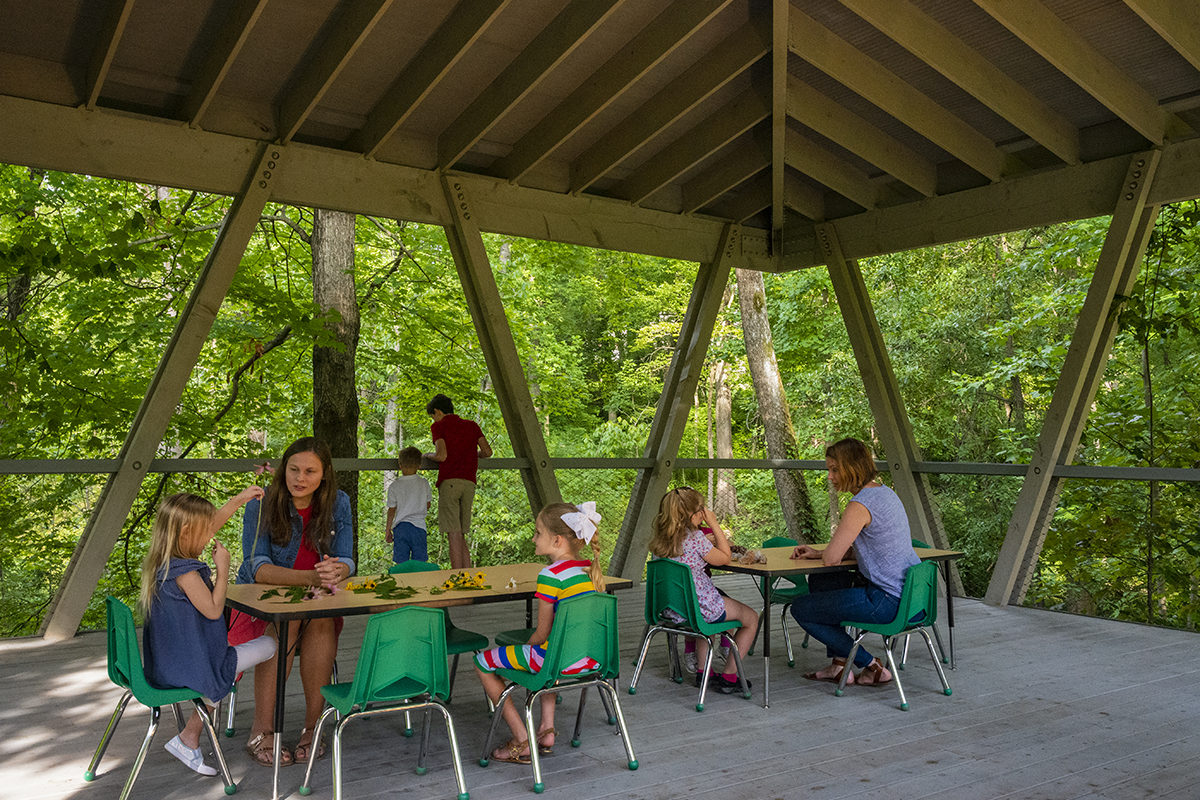 Project Story
Having completed a successful master plan for Community School in 2017, Christner was asked to continue with implementation of phase one of the plan which included construction of a new outdoor classroom. This project aligned with the school's emphasis on providing students access to the natural world, where learning can directly interface with nature and the beauty of its site. This open-air outdoor classroom space can support 20-25 students plus two instructors and includes supporting storage, prep space and electrical connections.
The Work
A classroom floating among the trees, where learning can interact with nature was our driving idea since early in the design charette process. The chosen scheme, nicknamed the "treehouse," envisioned a covered and elevated platform perched in the branches to provide an immersive experience for students and a strong connection to the surrounding woods. A gently sloping location adjacent to the school was chosen as the site for the treehouse. This slope enabled a bridge connection to provide an accessible path joining back to the main school campus.
The schools original intended use for the treehouse was to serve as an accessory shared space and optional learning environment for teachers to utilize. However, given the current concerns around Covid-19 the treehouse with its open-air design, has taken on additional responsibilities and is used regularly.
Services Provided