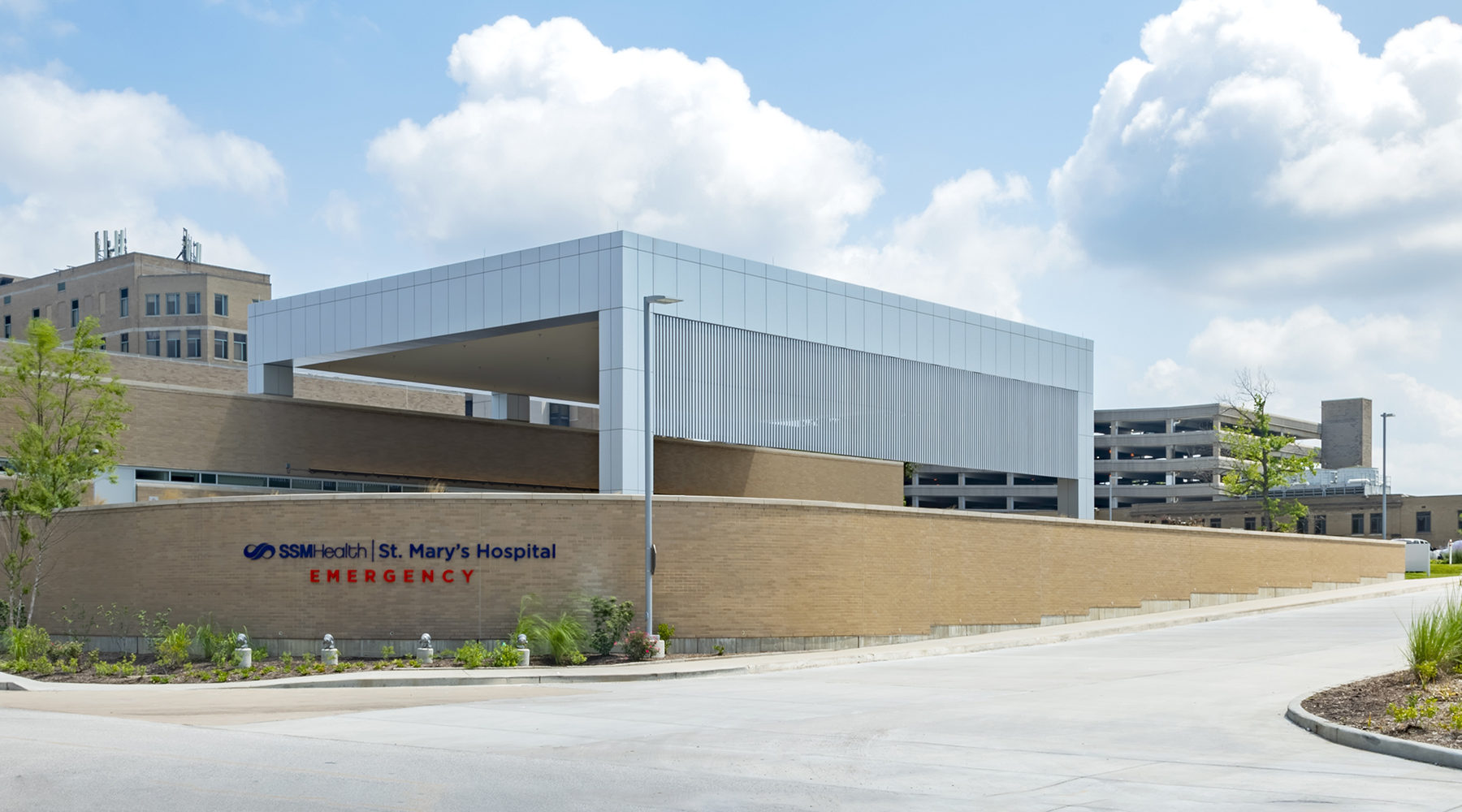 Improving quality of care for emergent patients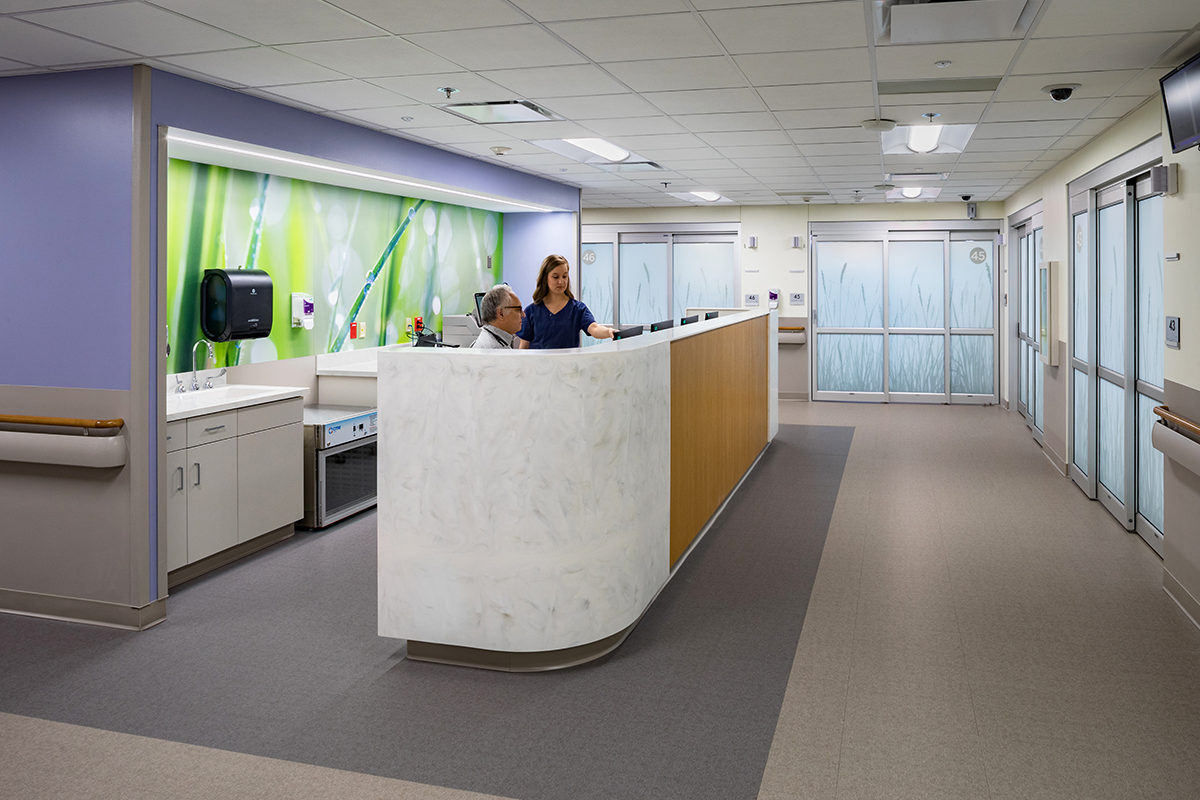 Project Story
SSM Health St. Mary's Hospital Emergency Department has seen consistent growth in patient volumes over the past several years. In order to provide the highest level of care for the community, an addition was constructed on the south end of the department. This project increases patient capacity as well as improves the patient experience through a renovation of the existing emergency department.
Size

9,800 SF

Status

Completed 2020
The Work
The new unit includes four triage bays, ten Quick ED or Fast Track rooms, and 32 treatment rooms, including two resuscitation rooms. An expanded eight-room behavioral health unit is located near the front entry and ambulance entrance for quicker access. An x-ray room is located centrally in the unit. The main nurse station was upgraded and provides a central physician workspace for staff. The new layout provides clear sightlines to all patient rooms from the nurse stations which addresses the important project goal of patient safety, while also reducing staff response time.
Since this project took over the existing ambulance drop-off for the addition, the design team worked with the medical staff and construction team to organize a plan for temporary drop-off and reworked the waiting room multiple times for the various interior work. In all, there were seven phases to renovate the entire Emergency Department, all while staying open to the public during a pandemic.
Services Provided