Christner's landscape architecture team was recently recognized by the American Society of Landscape Architects (ASLA) St. Louis Chapter with a 2020 Merit Award of Design for their work on an educational landscape in the City of St. Louis.
Following new security measures limiting the number of access points into the school, a plaza that once served as a community space for parents now functions largely as a pass-through space lacking a strong connection to the school's entry.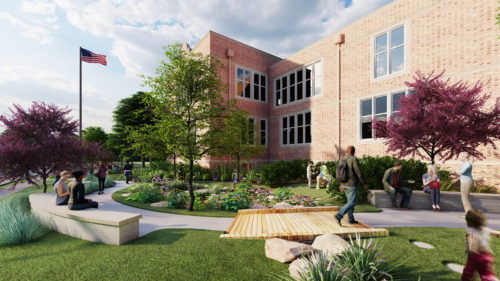 The conceptual landscape design transforms a subpar, paver pathway and open lawn into a cohesive new arrival experience. Students and the broader school community are engaged in an "adventure" that encourages discovery, conversation, and lingering. Landscape is used as a powerful medium to form, shape, and integrate a series of "landmarks" reinforcing the school's unique sense of place. Discovery and play promote learning in the landscape without it being perceived as a playground. The once disconnected plaza now becomes fully integrated with the experience.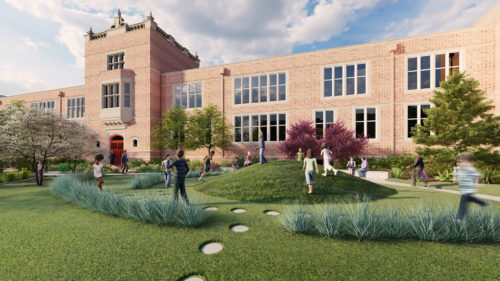 One jury member commented, "[The design is] playful and yet very cohesive. I want to play here!"
Central to the design process, students were engaged and helped to establish the trajectory of the design team's conceptual framework and thinking.
Click here for more drawings, diagrams, and imagery of this award-winning project.