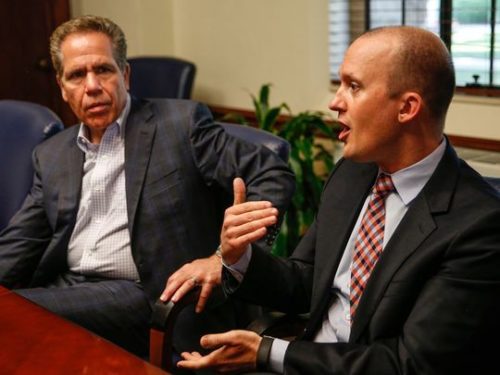 Sharing, by definition, is the joint use of an asset, resource or space. It refers to joint or alternating use of inherently finite assets. Shared-use of facility assets is a widely used method to deploy excess capacity for the mutual benefit of a school district and its communities. In the context of higher education, shared-use can transcend the simple transaction – proportionally shared cost/value of a fixed resource – and deliver a value enhancing synergy to the collaborating institutions. If structured correctly, sharing physical assets with partners in the community can bring energy and vitality to campuses while optimizing resources.
Sharing between institutions in higher education is not a new thing. For example, Bryn Mawr College and Haverford College on the Mainline out of Philadelphia have benefited from a close collaboration since their founding that has only gotten stronger over the decades and was recently codified in a formal agreement between the two institutions. Students can cross-register for classes and majors; access an integrated library system, and join clubs, attend social activities, eat, and room at either campus. The institutions make possible a rich variety of offerings and student experiences while preserving individual traditions and each school's unique brand identities.
On the west coast, in southern California, the Claremont University Consortium exemplifies another time proven example of the value of sharing. The special characteristic of these institutions is the jigsaw puzzle like geography of the seven campuses. With such close and mutually constraining campuses, the purpose of the consortium is to preserve the unique identities, specialization, flexibility and personal attention of each institution while also offering the great variety, diversity and depth of resources of a large university. The campus design also supports this model with all five campuses located within walking distance to one another.
Current interest in "sharing" may be motivated by heightened pressure on many institutions that are experiencing misalignment between revenue (enrollment) and cost structure. A subset of these are a significant proportion of the 274 members of the Association of Theological Seminaries. Our direct experience reveals both the potential ways to accomplish the goals of participating institutions but also indications of how and why sharing agreements can come up short of their full potential.
Fontbonne University and Concordia Seminary
In 2005, Fontbonne University's enrollment of 1,100 was growing rapidly triggering a need for classrooms, student residents, and parking. Its finite campus of only seventeen acres presented few options for development. On the other hand, Concordia Seminary's 75 acres share a property line with Fontbonne on the south. It's enrollment of 620 has been steadily declining and the seminary recognized that maintaining excess capacity was taking resources away from mission. Concordia's board was interested in how to monetize their "non-core" areas of campus, including campus open space, student residences and recreation facilities. A dialogue began between the institutions' two presidents and ultimately, Fontbonne agreed to lease classroom space and a 22-unit residence hall to house graduate and international students from Concordia. Building on that success, a more ambitious shared-use concept was discussed resulting in a land lease for parking convenient to Fontbonne. Despite these incremental successes, the broader agreement broke down over disagreement about valuation – perhaps an opportunity lost for now since Fontbonne has acquired remote sites to address space needs and improve access.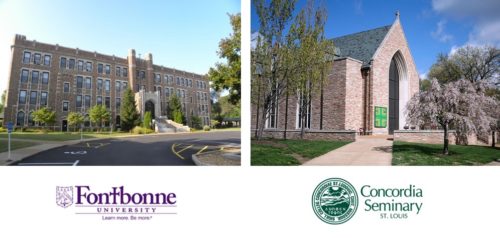 Webster University and Eden Seminary
Over four decades, Webster University and Eden Seminary have enjoyed a mutually beneficial facility-sharing relationship in their suburban St. Louis hometown, initially around the sharing of the Luhr Library building on the Eden campus. In recent decades, Webster University has grown at a steady pace while Eden Seminary is experiencing shrinking enrollment. Webster needs campus land space while Eden is burdened by land and assets that exceed its needs. When Webster University built its own new library in the heart of its campus and offered to accommodate the seminary's library needs, the older Luhr Library, unused since 2009, would be transformed into an administrative and information technology hub for Webster University. This step was viewed by some vocal members of the neighborhood community as the beginning of the eventual increase in density of the campus from a transfer (purchase) of the Eden campus to Webster University. Due to a heated sparring between residents of the City of Webster Groves and the university over the Eden site, the Webster Groves Council rejected constrained future moves by defining "seminary" as the only permitted use of the site.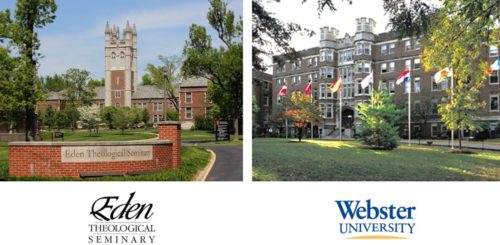 Butler University and Covenant Theological Seminary
Over the decades, Butler University and Covenant Theological Seminary (CTS), located in Indianapolis, have worked together in various ways by offering joint degrees and more recently sharing space with Butler housing students in CTS apartments. Their histories are intertwined going back to 1958 when Butler's religion department split from the university and formed Christian Theological Seminary, a fully accredited ecumenical graduate school related to the Christian Church (Disciples of Christ). Today, Butler University is bursting at the seams and needs space to grow.  CTS on the other hand, is experiencing decreasing enrollment and excess building and site capacity. CTS trustees were seeking a way to be better stewards by reduce the increasing cost burden of its buildings and grounds. The presidents of the two institutions both came to their new assignments in 2011 and established a friendship. The initial conversations assumed that Butler would lease space for its successful College of Education from CTS by providing services (building, computing, security) to CTS. It became apparent that a better arrangement for both parties was to flip the arrangement. Early in 2016, the two institutions began talks of a shared-use agreement and ultimately ended up drafting a plan for Butler to purchase most of seminary's 40-acre campus. This agreement will allow CTS to keep its identity represented by its chapel designed by Edward Larabee Barnes; leasing back the space it needs from Butler University. Butler now has the responsibility for all landlord costs, but also can determine the master plan for the campus for its needs looking forward.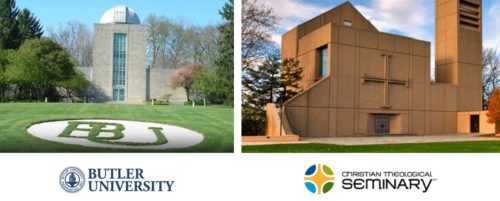 Key takeaways
A foundation of respect and trust at the leadership level is a valuable foundation for productive win-win negotiations
Coordinated, measured and transparent communication to stakeholder groups is fundamental
Goals of the parties will be articulated and honored to reach a sustainable agreement
Start the conversation and be patient
Be attentive to the broader context and town-gown relationship
Transcend a purely transactional model to find relational synergy
Is shared-use right for your institution?
Shared use agreements can offer many benefits to those institutions willing to explore new possibilities. Benefits might include:
Improving your product or service and enhancing overall value to customer
Monetizing excess capacity and adding a revenue stream
Creating economies of scale
Reaching viable threshold for course/programs/services
Reducing your overall cost structure
In July, John Reeve, AIA, Christner president and CEO, and Bruce Arick, Butler University Vice President for Finance & Administration presented "Better Together: Sharing as a Strategy for Campus Vitality", at the 52nd Annual SCUP International Conference in Washington, DC. The conference brings together higher education planning professionals to share knowledge and discover ways of thinking beyond the traditional campus master planning process. The presentation offered a checklist and flow diagram (below) for a successful process with timely stakeholder engagement, evaluation of facilities for shared-use and operational and financial analysis. These processes can lead to shared-use agreements that leverage assets and create opportunities for innovative collaborations and synergies among collegiate institutions.