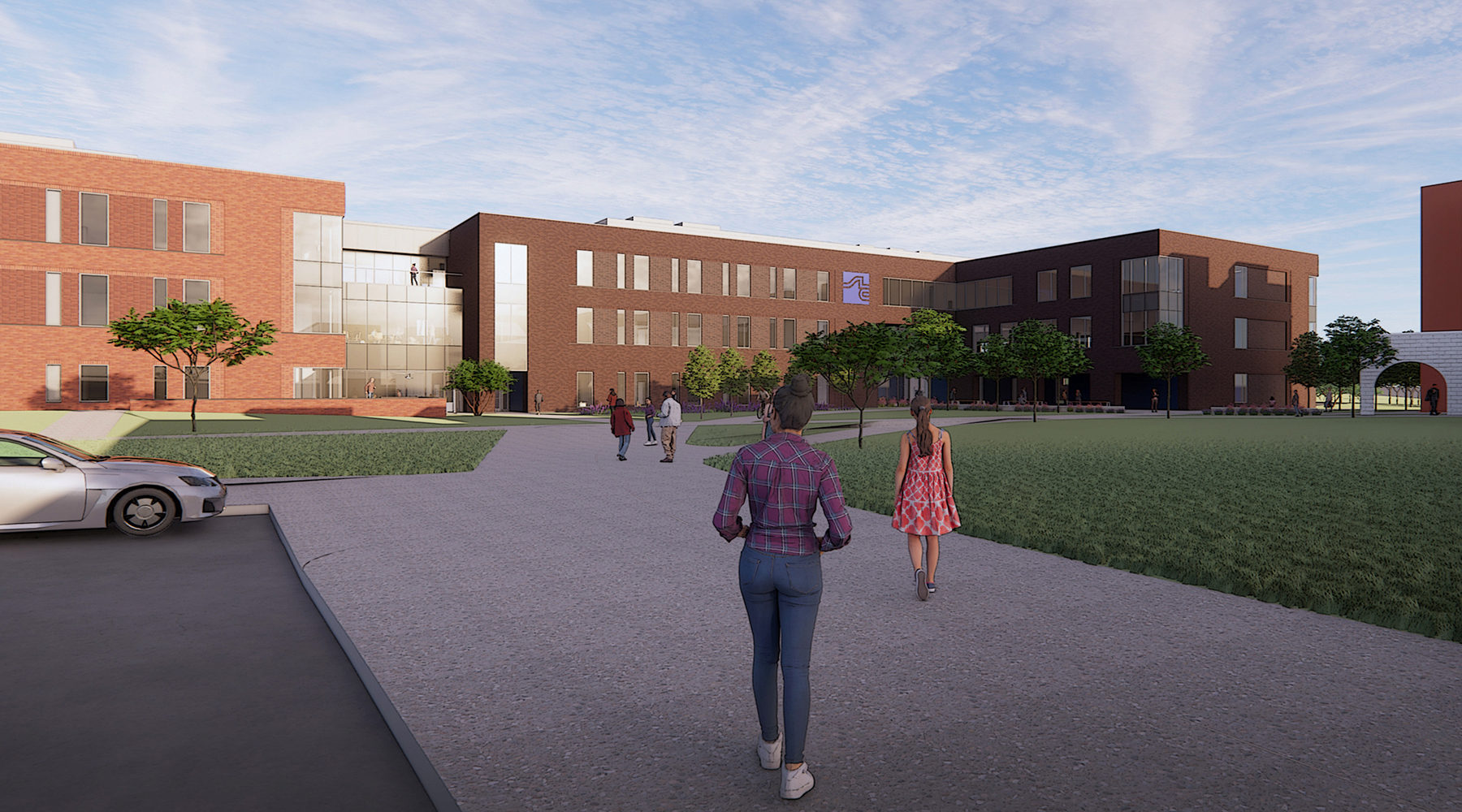 Helping meet workforce needs with modern learning environments
Classrooms
Laboratory
Landscaping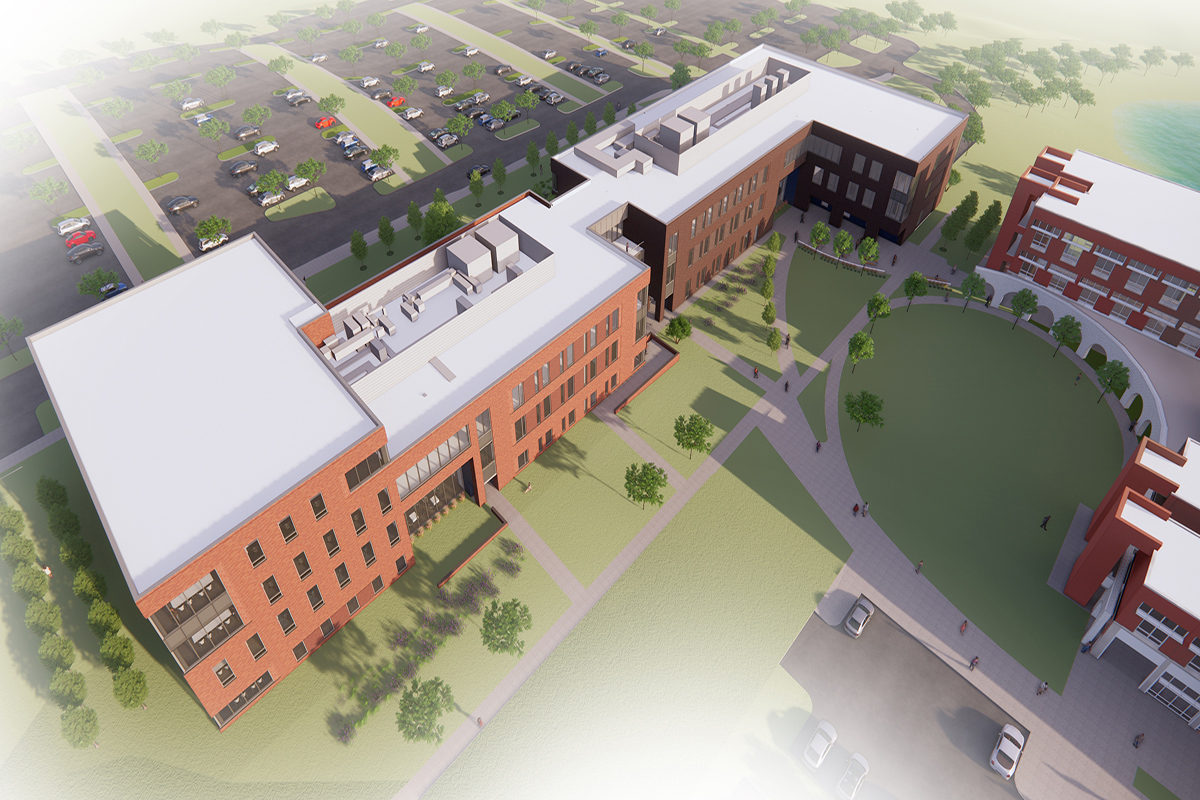 Project Story
St. Louis Community College's recent Transformed District Wide Master Plan identified academic and enrollment opportunities at the Wildwood campus for expansion. The Master Plan includes the need for two buildings - one to support health professions and the other to support advanced technology professions. At the conclusion of the Programming and Pre-Design in Summer of 2022, the buildings were combined to be one 135,000-square foot building for both Health Sciences and Technology Studies.
Size

135,000 SF

Status

Est. Completion 2024
The Work
The Technology Studies program will provide space for STEM, Student Services, an Enrollment Center, as well as support spaces for these programs. This includes instructional space for Information Systems and Networking, Chemistry, Biology, and Physics Labs, and a Drone Lab (indoor and outdoor). The Health Sciences program will provide space for Nursing, Center for Advanced Imaging, Physical Therapy/Massage Therapy, Paramedic and EMT, Medical Lab Technician, as well as support spaces for those programs.
The new building is sited to minimize land disturbance in the sloping terrain and develop a student quad area for community activities. Placement of this building aims to connect it with the existing building to form a central greenspace / quad that will create a distinct campus feel. This location allows for ample parking to be concealed from the west neighbors. Although it is one building, the massing and scale of the building is intended to express two buildings with a glass connecting space.
Each building is organized around a central multi-purpose common space that can be utilized by students as individual and group study space. In addition, these commons can support a wide range of special events and activities. The Health Sciences building commons will also feature a catering kitchen space and direct connection to an exterior terrace creating an indoor/outdoor character allowing events to spill outside during nice weather days. Promoting user health and wellness is an important goal of the design. Multiple aspects of the design reflect this including interior design elements which maximize the use of natural and regionally sourced materials. Landscape design will feature large zones of native planting and minimization of irrigation water usage is a design goal of LEED Certified.