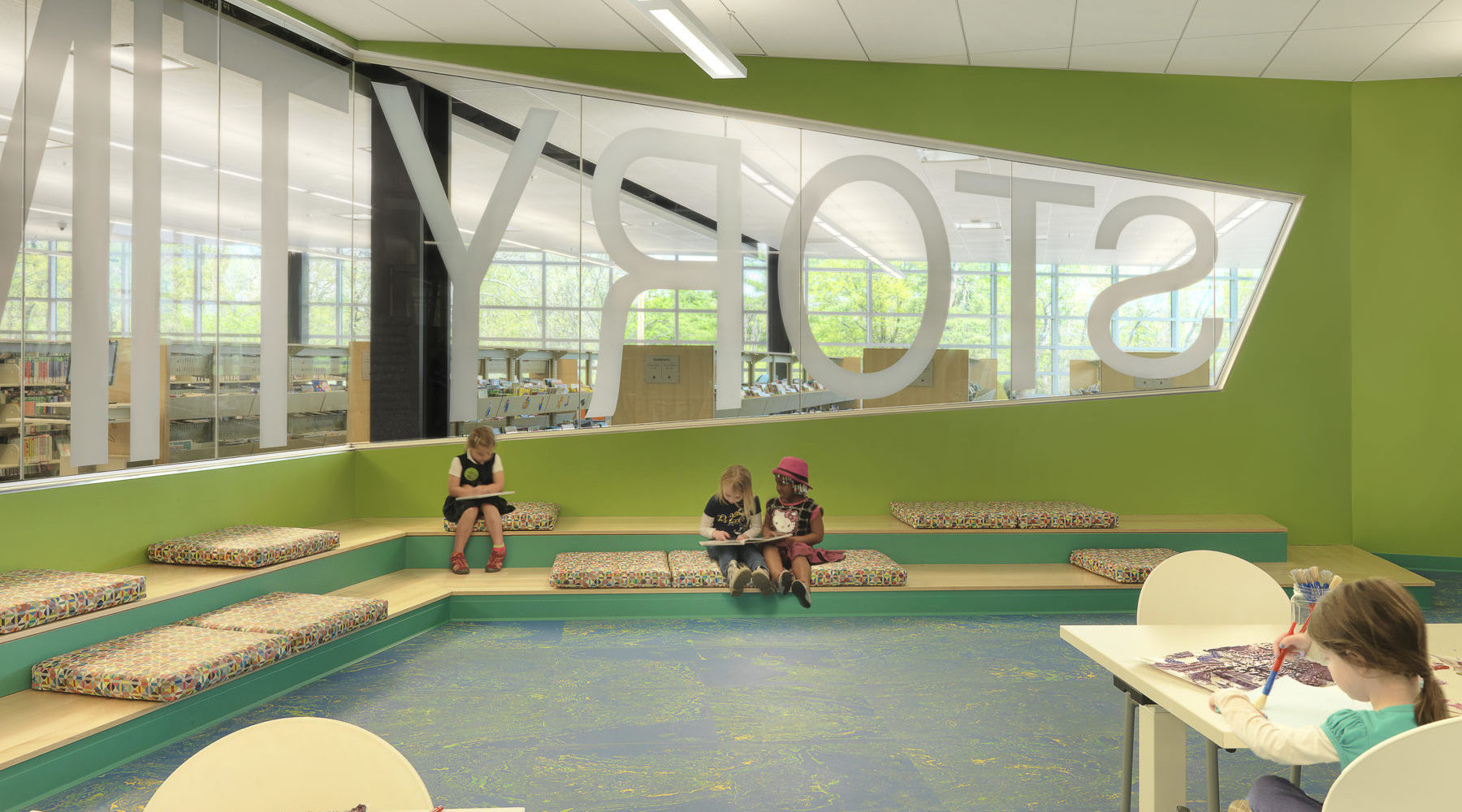 Meeting community needs in a new building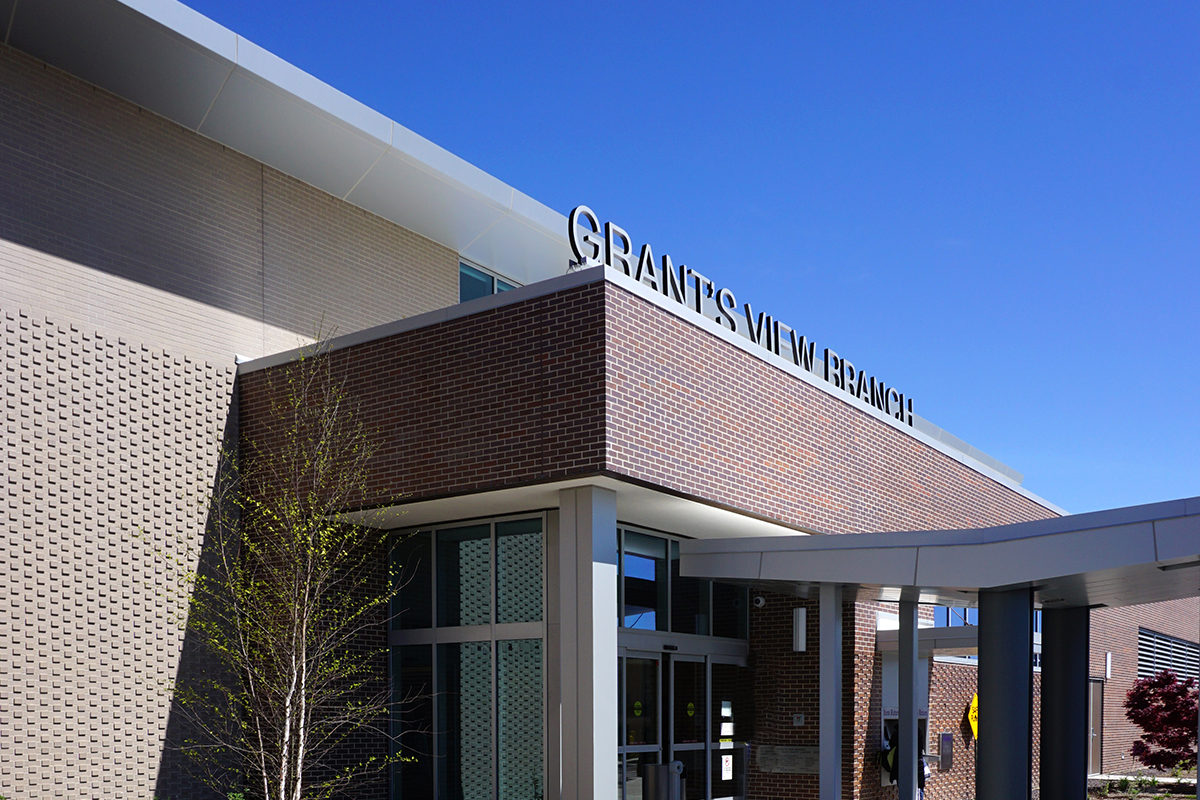 Project Story
This neighborhood library replaced a nearby facility that no longer accommodated the needs of today's patrons. The 38,000 sf, two-story public library is a busy hub of activity serving broad community needs. The program includes open reading spaces for adults and children, quiet study areas that can be reserved, separate computer rooms for informal use and instruction, and active, engaging places for kids and teens.
Size

38,000 SF

Status

Completed 2015

Library Planning Consultant

Bostwick Design Partnership

Awards

2016 AIA St. Louis Merit Award for Interiors
The Work
The building was designed to be transparent and welcoming, with floor-to-ceiling windows on the north and east that take advantage of spectacular views of the neighboring park and nature preserve. The shape of the building is mandated by both the size and shape of the site and the size of the program. Within the given footprint, the entrance is centrally located with children's collection, staff work areas, and meeting rooms on the ground floor, nearest circulation. A monumental stair anchors the space, surrounded by reading spaces that flow around the low library stacks. Quiet study rooms perch above the stair.
Compared to 2014 at the former location, patron usage rose significantly in 2016. New patron registrations were up 117%; visits were up 58%; and circulation was up 43%.
Services Provided