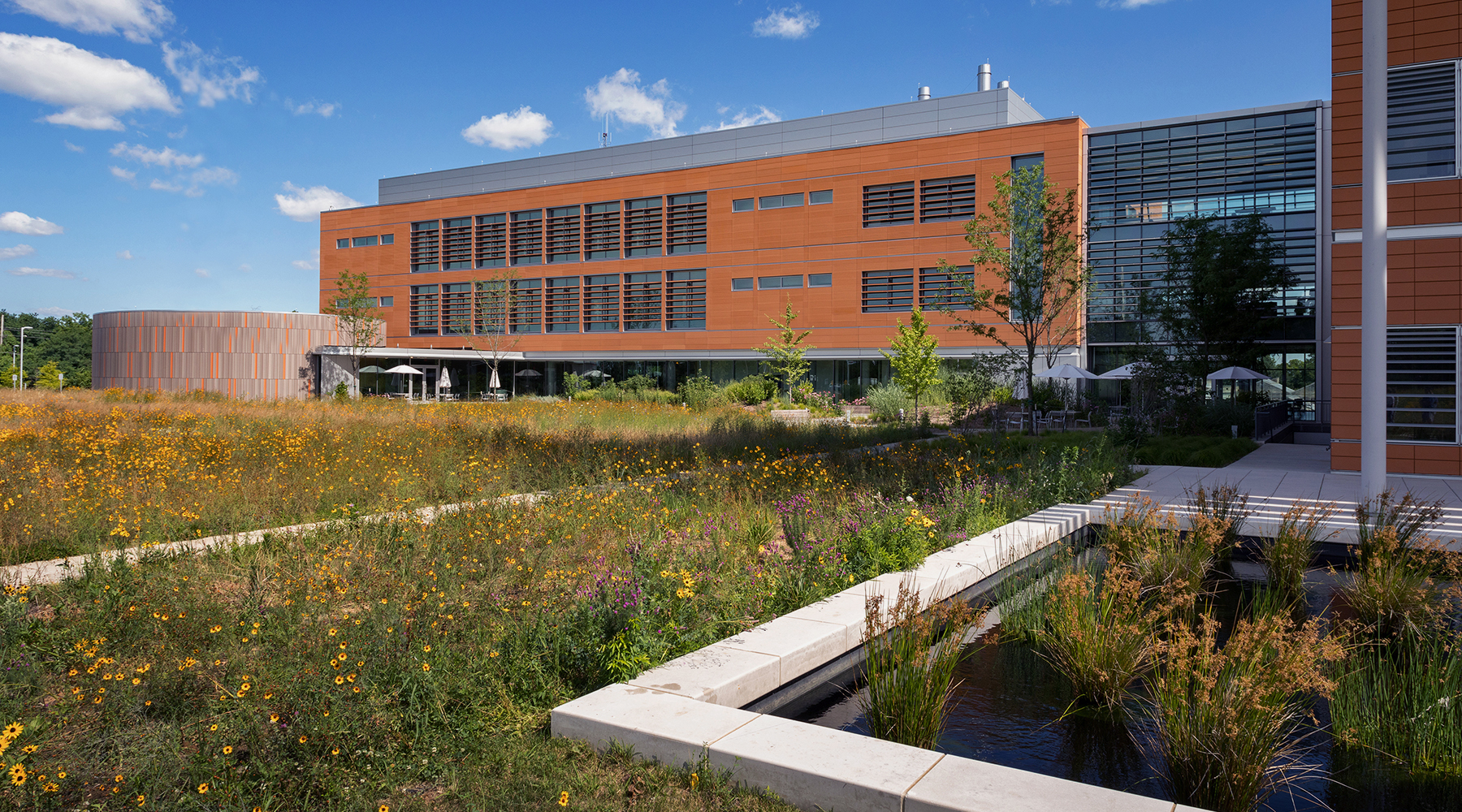 Site restoration connects campus in more meaningful ways
Landscaping
Master Planning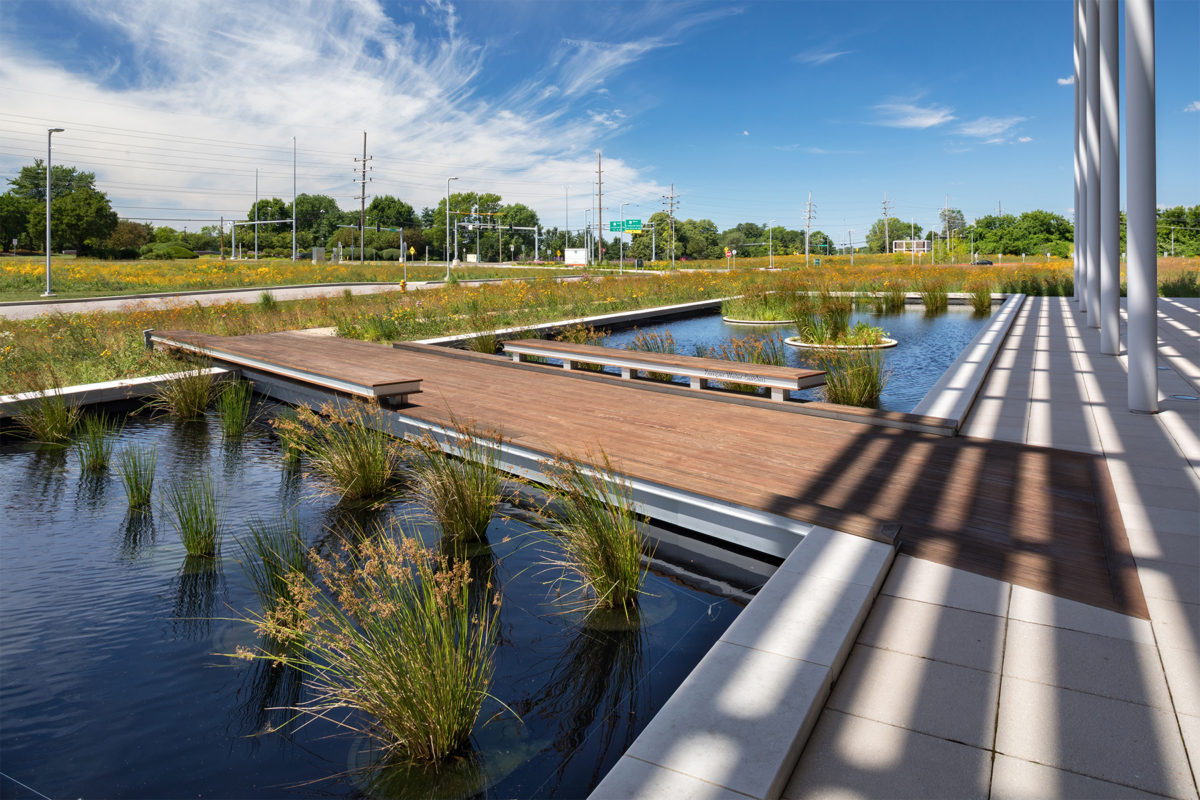 Project Story
The first phase of expansion on the Danforth 40-acre corporate campus is a 79,000 laboratory building addition to accommodate 100 additional researchers. The expansion supports the research center's mission to "improve the human condition through plant science." Its design interweaves the landscape with the research space inside, resulting in a truly connected campus.
Size

40 acres, 2,000 SF roof garden

Status

Completed 2017

Awards

2018 ASLA Central States Merit Award for Landscape Design

2018 ASLA St. Louis Merit Award for Kemper Water Garden

2018 ASLA St. Louis Merit Award for Prairie Interpretive Signage

2017 ASLA St. Louis Merit Award for Landscape Design
The Work
Planning for the long-range future of the site was integral to this project. The site design moves the main entrance from Warson Road to Olive Boulevard, adds additional parking and clarifies the pedestrian and vehicular circulation in support of an expanded array of facilities.
Sustainable strategies are imbedded in the design of the site including a 7-acre Tall Grass Prairie restoration, bioretention, porous paving, roof garden, and all native plantings. Over three acres of manicured turf was removed from the front of the Danforth Center. This turf area is now part of the prairie habitat where the Eastern Missouri Bee Keepers Association's bees make their home. The design team also renovated an existing chlorinated fountain into a water garden. This fountain retrofit significantly reduces the maintenance that had been required and avoids multiple 200-gallon water changes each year. The site with its prairie and water garden is a realignment of the landscape with the Danforth Center's mission. Taken as a whole, the site restoration reinforces this new sensibility of connecting the campus in more meaningful ways.
Services Provided