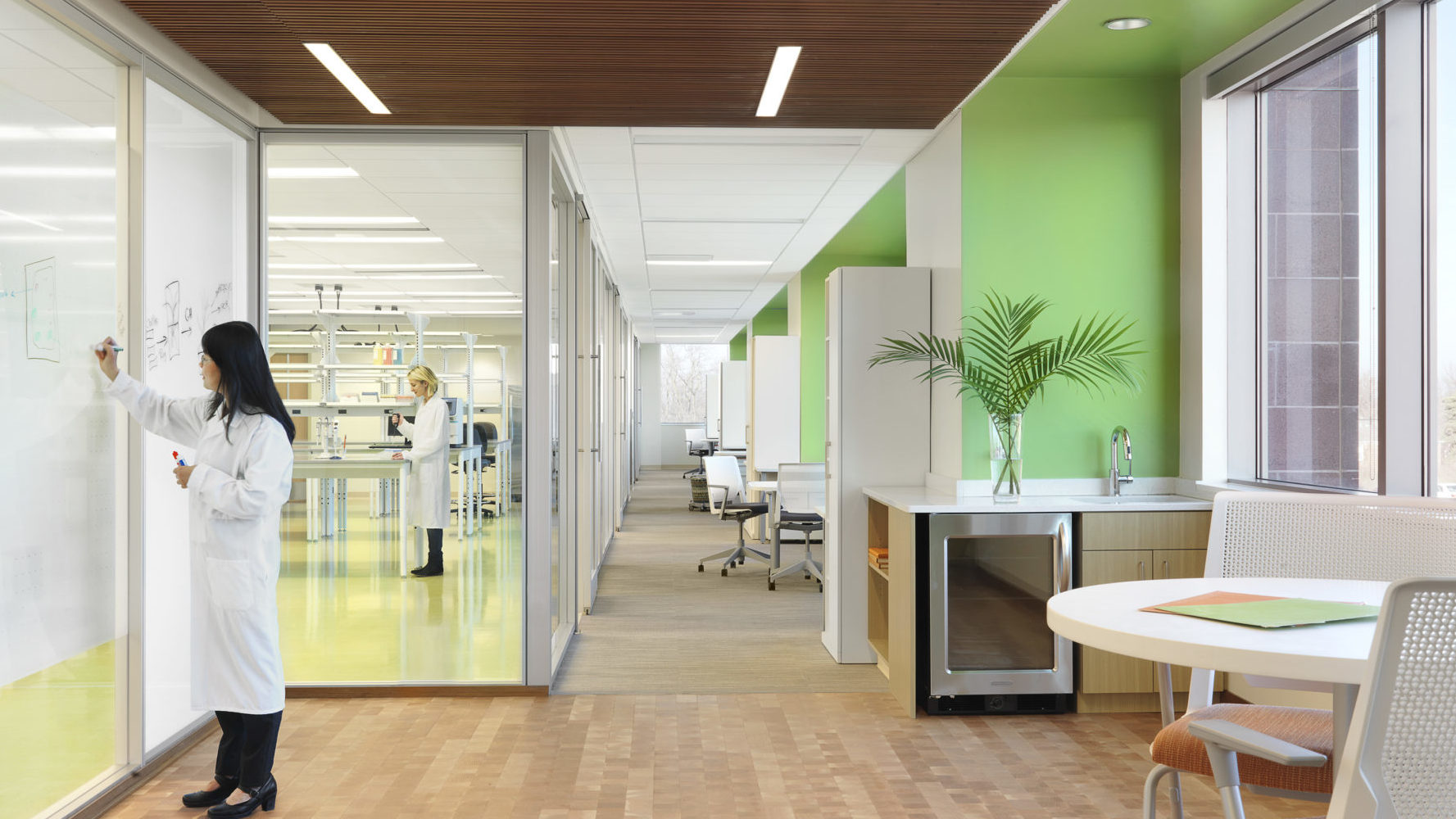 Laboratory for global plant research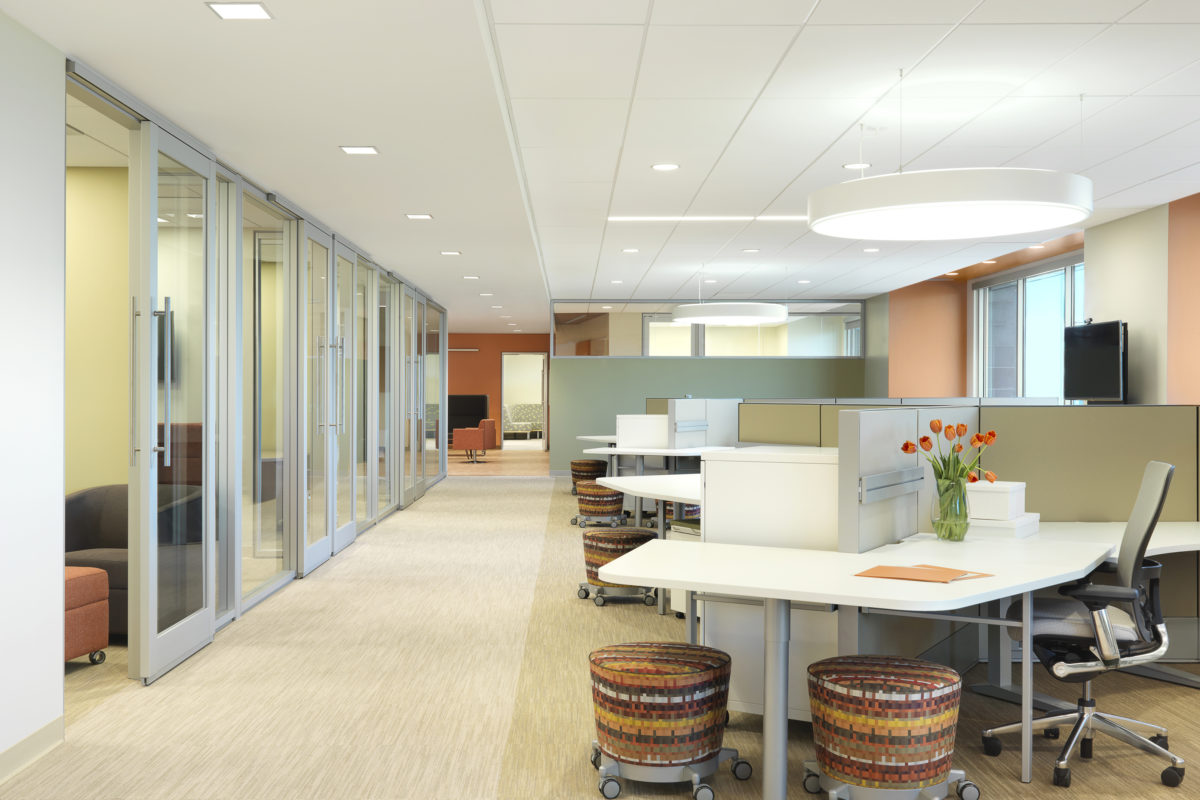 Project Story
KWS is one of the world's four leading plant breeding companies, represented in 70 countries. The company is expanding its reach in North America with the KWS Gateway Research Center in the Bio-Research and Development Growth (BRDG) Park in St. Louis.
In the first phase, KWS occupies 13,000 SF in an existing bioresearch building, accommodating a staff of 40. Research space includes molecular research lab, transformation lab, growth chambers, and central lab support. Anticipated expansion will double the size of the facility.
Size

13,000 SF

Status

Completed 2015
The Work
Christner designed the space to achieve a number of goals including transparency between lab and work spaces, flexibility to reconfigure work spaces, creation of a platform to support an intensely collaborative work process, and access to natural light throughout.
Lead scientists occupy an open work space with furniture configured in flexible pods. Enclosed, adjacent conference rooms are equipped with white boards and monitors for teleconferencing. A multi-purpose room for larger meetings is also located nearby and includes full A/V capability and reconfigurable furniture. Write-up and break areas for lab technicians have both window access and clear views into the open labs. Growth chambers are climatically controlled to conditions required for specific plant research.
Services Provided