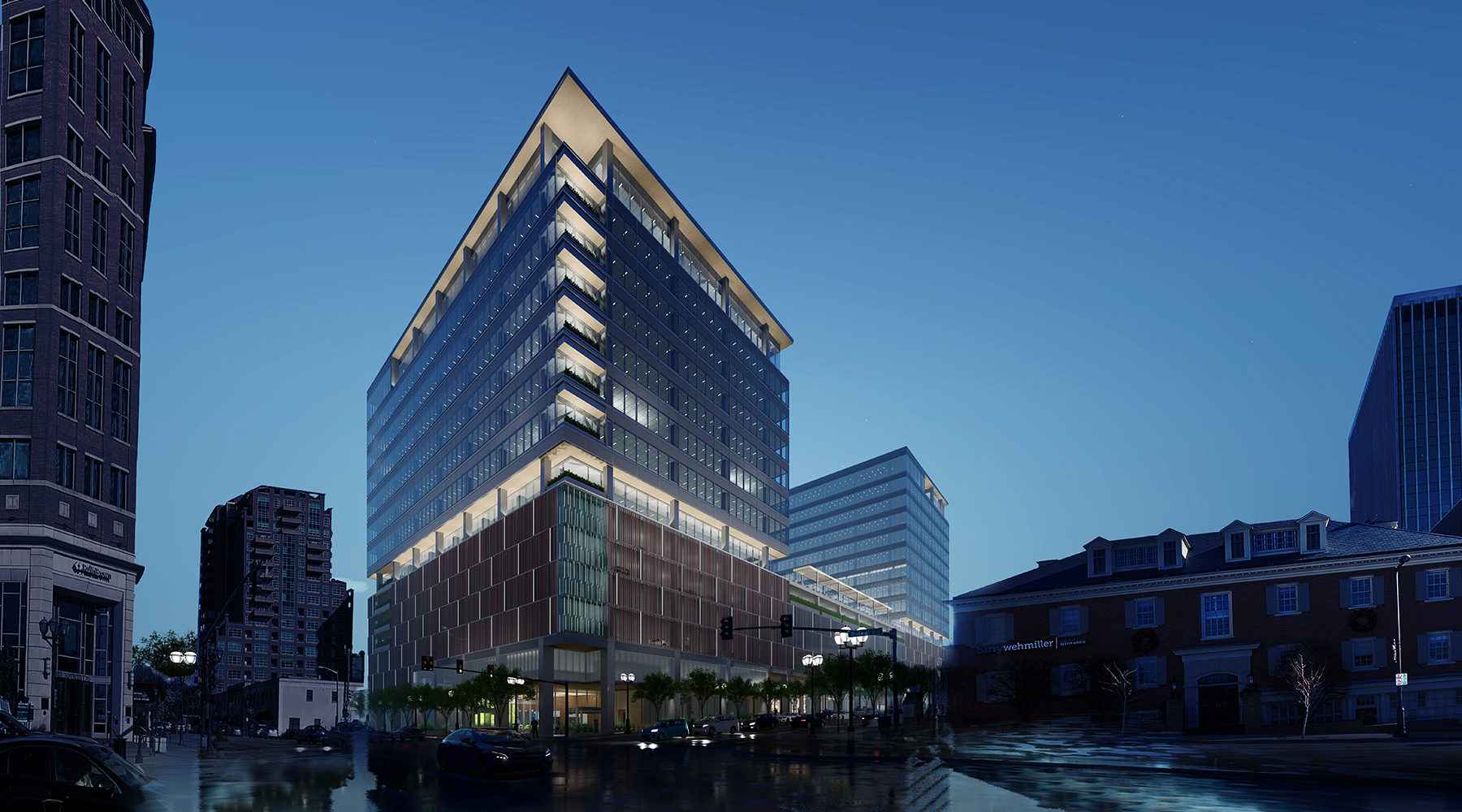 Adding prime office and retail space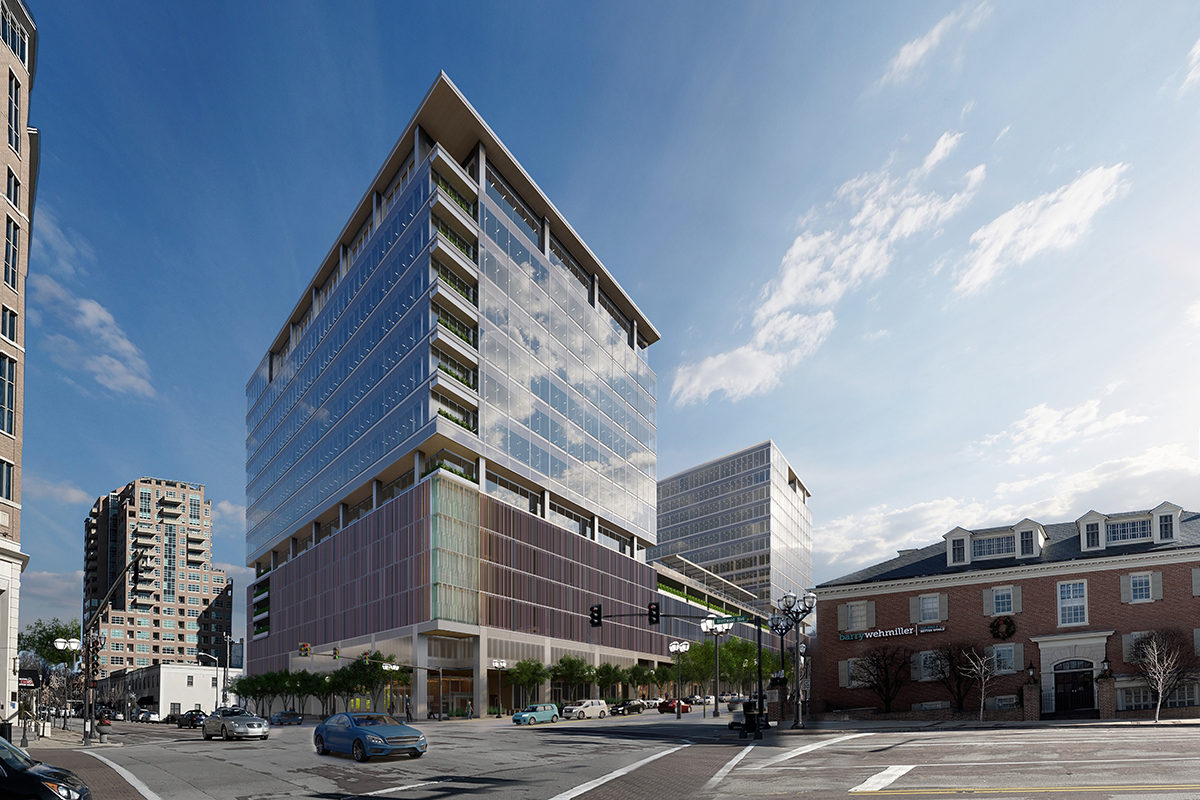 Project Story
Officially opened in early 2023, Forsyth Pointe totals nearly 1 million square feet and includes two Class A office towers with street-level retail space. Located at the corner of Forsyth and North Brentwood Boulevards, the building will feature spectacular views of Shaw Park, a 1,200-car parking garage and a one-acre garden terrace on the seventh floor.
Size

550,000 SF (office + retail space)

Status

Completed 2023

Associate Architect

CEDERGREEN
The Work
The property's 10-story east tower will include 265,000 square feet of space, while the eight-story west tower will encompass 210,000 square feet. Street-level retail space will total 20,000 square feet. Additionally, a one-acre rooftop terrace creates an elevated common outdoor space shared by the two towers. This elevated terrace features a series of small social gardens along the perimeter, a large gathering plaza in the middle, and a shared fitness facility.
Designers focused on enlivening the pedestrian experience at the street level by featuring a continuous retail arcade and two recessed entry plazas. The arcades and plazas will include significant planting zones and public art installations.
Services Provided