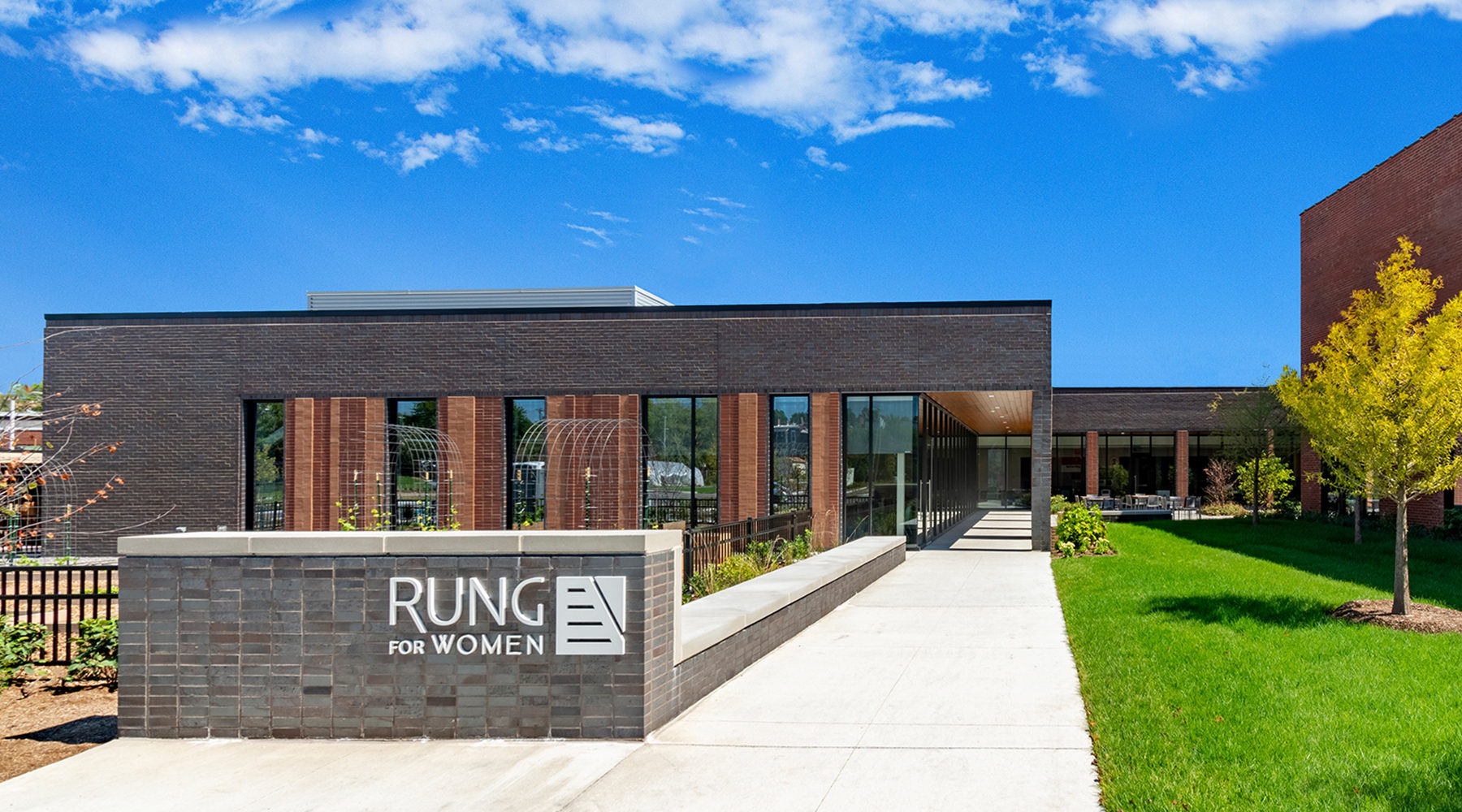 Creating spaces that engender joy, support and empowerment
Cafeteria
Historic Preservation
Landscaping
Offices
Renovation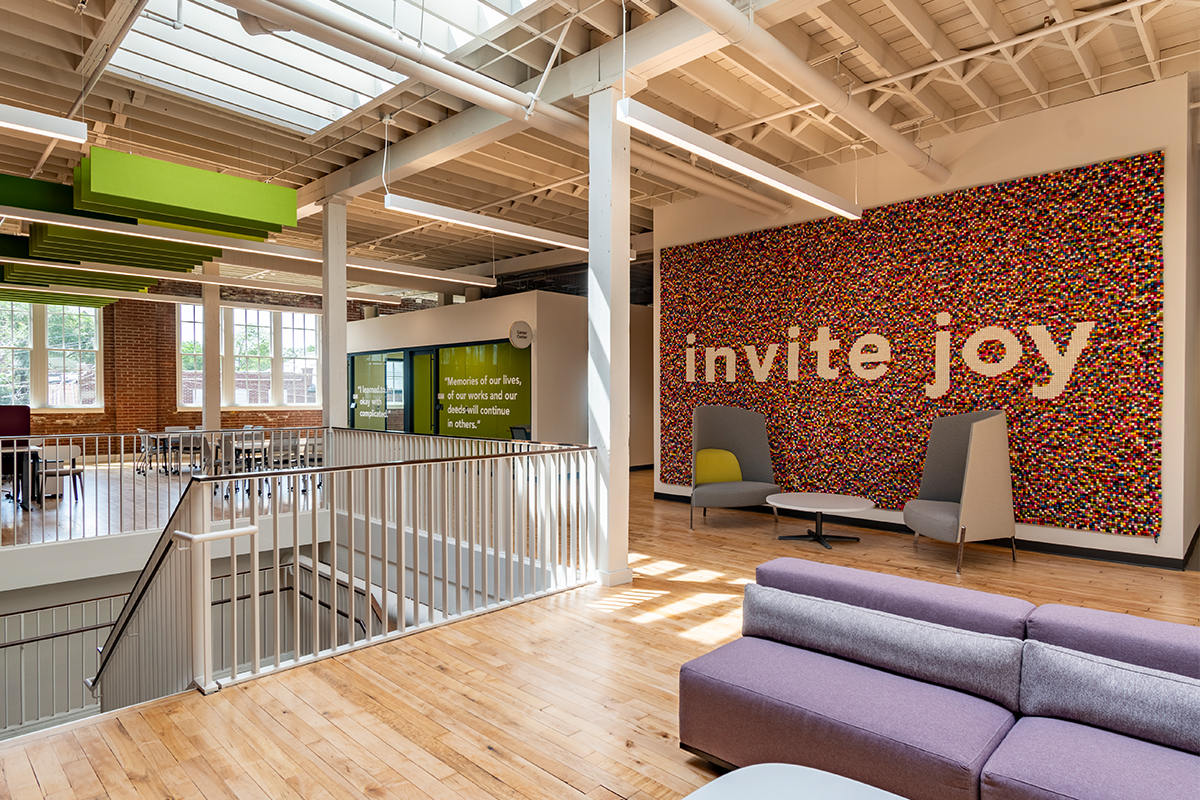 Project Story
Following an extensive property search, Rung, a local not-for-profit organization with a core mission of empowering women to grow and achieve sustained independence, identified a site for their new headquarters in an old vacant warehouse building within the Fox Park Neighborhood. Christner worked closely with the organization to design a restoration and expansion of the historic 1920's building.
Size

52,000 SF

Status

Completed 2020

Awards

2020 AIA St. Louis Merit Award for Unbuilt Architecture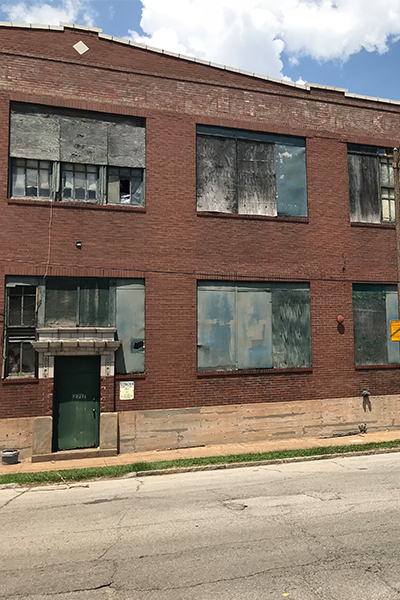 Collaborating closely with Rung, Christner identified clear design principles that guided the design of the renovation and expansion of the building. The multi-functional building was to be welcoming and inherently optimistic while reinforcing community throughout the project.  It was important to create a non-institutional experience and include spaces for gathering, strengthening the urban edge of the expansive site, and celebrating the history and significance of the building.
Due to a short schedule, an ambitious program, and a tight budget, the designers used creative problem solving to reduce cost without sacrificing program elements. The project implements a series of low-cos/high-impact strategies to simplify construction and meet budget.
The new Rung headquarters is a multi-functional facility, allowing the organization to provide free support services to women such as financial management, education and training, career development, therapy, and health care. With spaces such as classrooms, a medical clinic, a daycare facility, a fitness center, and a commercial kitchen (complete with an urban garden to supply it), Rung will be able to help hundreds of women living on the edge of poverty climb into the middle class each year.
Highlights
With a goal of providing co-located and coordinated educational, professional, and economic resources to women living on the edge of poverty, Rung delivers services with multiple agency partners who support women in achieving holistic self-sufficiency and long-term family stability. The project included restoring the 1920's Fox Brothers Manufacturing building in Fox Park and designing a new expansion to support the non-profit's mission. The design reinforces a sense of belonging to a larger community, and it utilizes nature as a unifying element that perpetuates wellness.
The architecture is rooted in the traditions of the past but acknowledges its place-in-time and is forward looking. The addition employs brick in shades that complement the existing building and neighborhood, but with a decidedly contemporary language of bonding, panelizing, and detailing. Inside the building are a variety of classrooms, a flexible multi-media training room, an administrative office suite, counseling and well-being spaces, a full commercial kitchen, and an educational demonstration kitchen.
Public spaces and member/staff spaces are split between the addition and existing building respectively, with the interior design reinforcing a sense of belonging and familiarity while engendering feelings of joy, support, and empowerment.
Services Provided