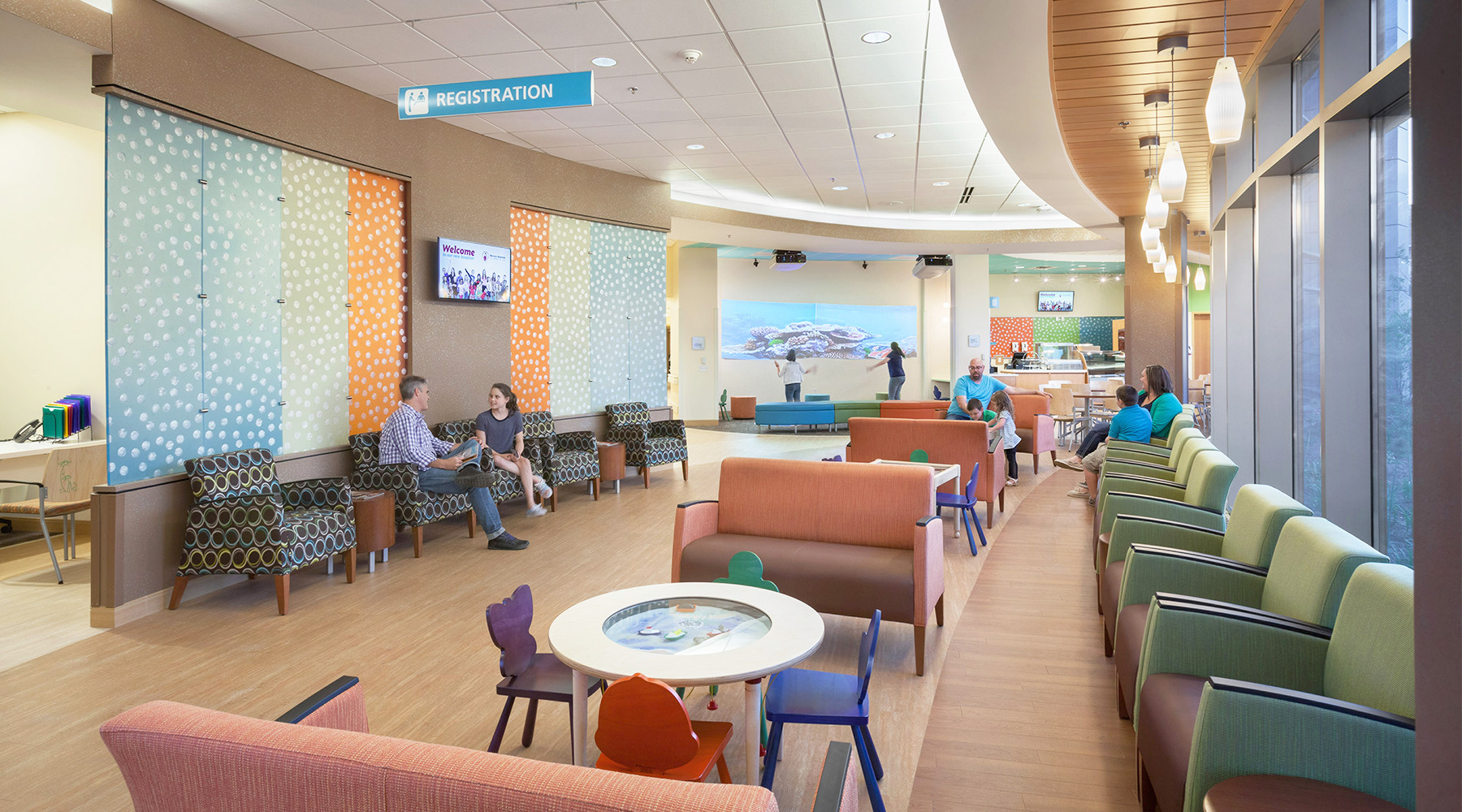 A new model of care for pediatric patients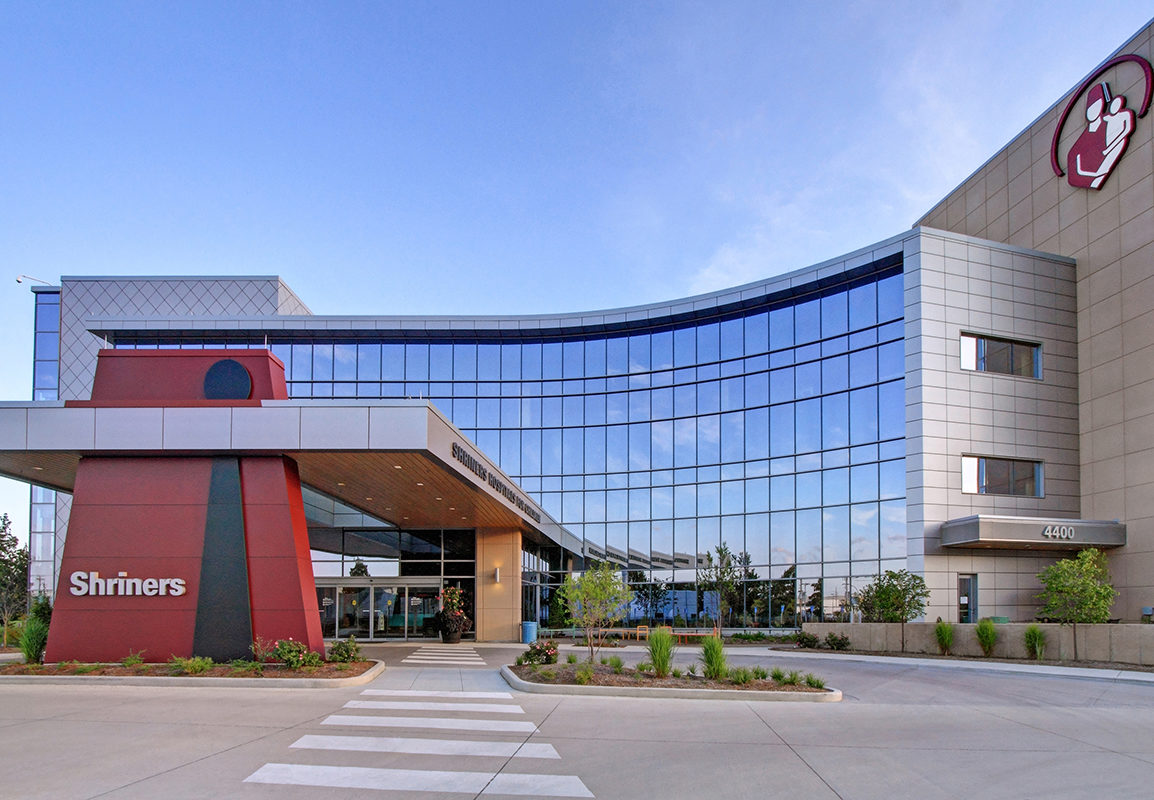 Project Story
Shriners Hospitals for Children serves children with significant orthopedic challenges (often involving spine and bone restructuring) aged 0 -18 years. Patients and their families travel to the hospital from a nine-state region.
Over the past several decades, services for these patients have evolved from an intensely inpatient mode to an outpatient focus, supported by surgical and inpatient care. At Shriners St. Louis, Christner helped to develop a new model of service that includes diagnostic, imaging, physical/occupational therapy, prosthetic services, and research facilities. The replacement hospital was designed around this new service model, streamlining operations and reducing their footprint by 50%.
Size

90,000 SF

Status

Completed 2015
The Work
The 90,000 square-foot building is designed in every aspect to respond to a wide variety of patient, family and volunteer needs. The lobby offers direct access to patient services, as well as to an outdoor play area. The first and second floors house three operating rooms, 20 clinic rooms, six inpatient rooms, two radiology suites, physical and occupational therapy space, and administrative offices. The third floor houses family quarters and gathering areas for week-long stays, as well as an 11,000 square-foot research lab.
The hospital is located near the Washington University Medical Center, adjacent to I-64. Its identity as a specialty hospital within the medical neighborhood and its visibility from the highway were important factors in the overall design, both from the standpoint of identifying the hospital brand and presenting a welcoming presence to patients and the community.
Services Provided