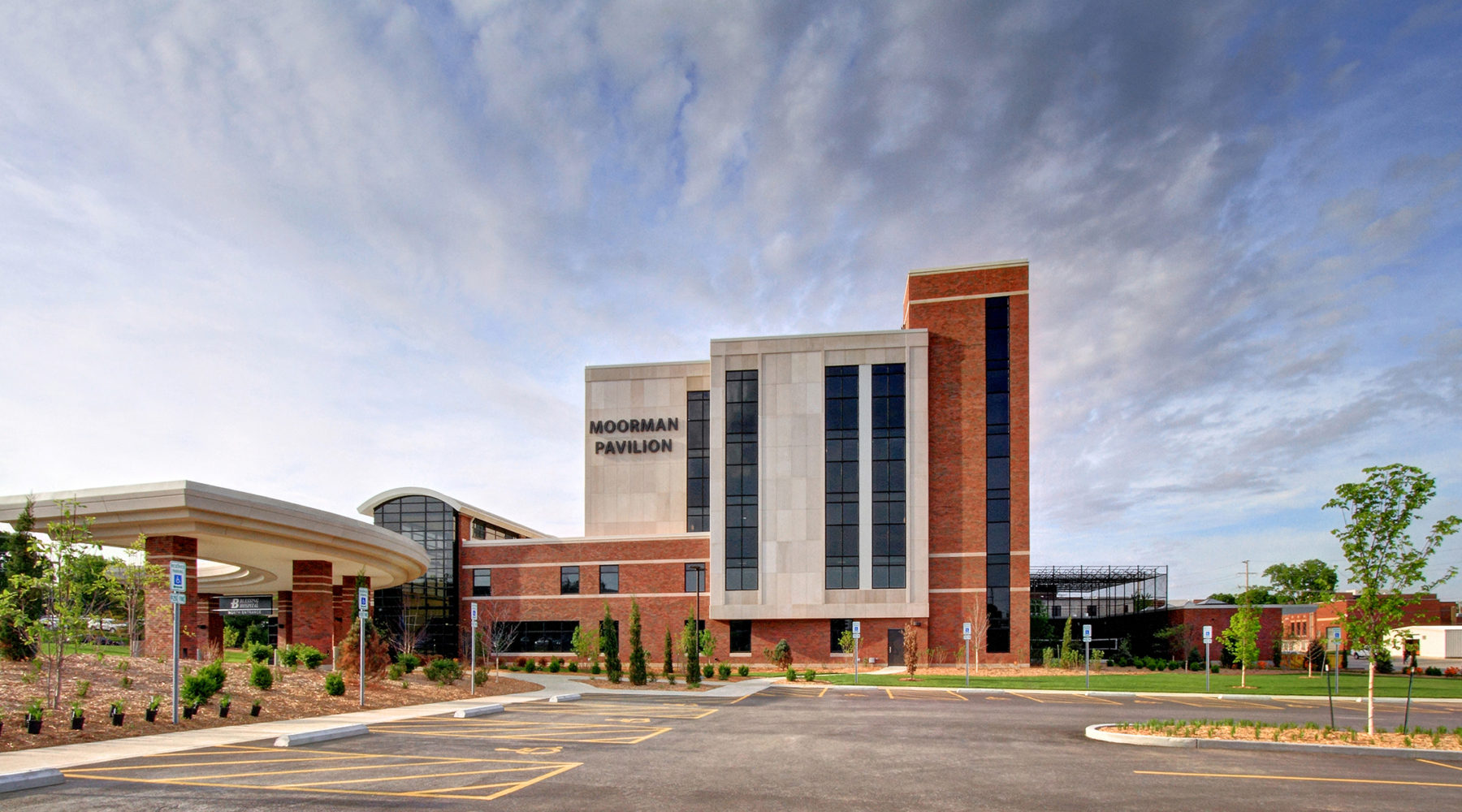 Enhancing patient care and the user experience
Cafeteria
Healthcare
Landscaping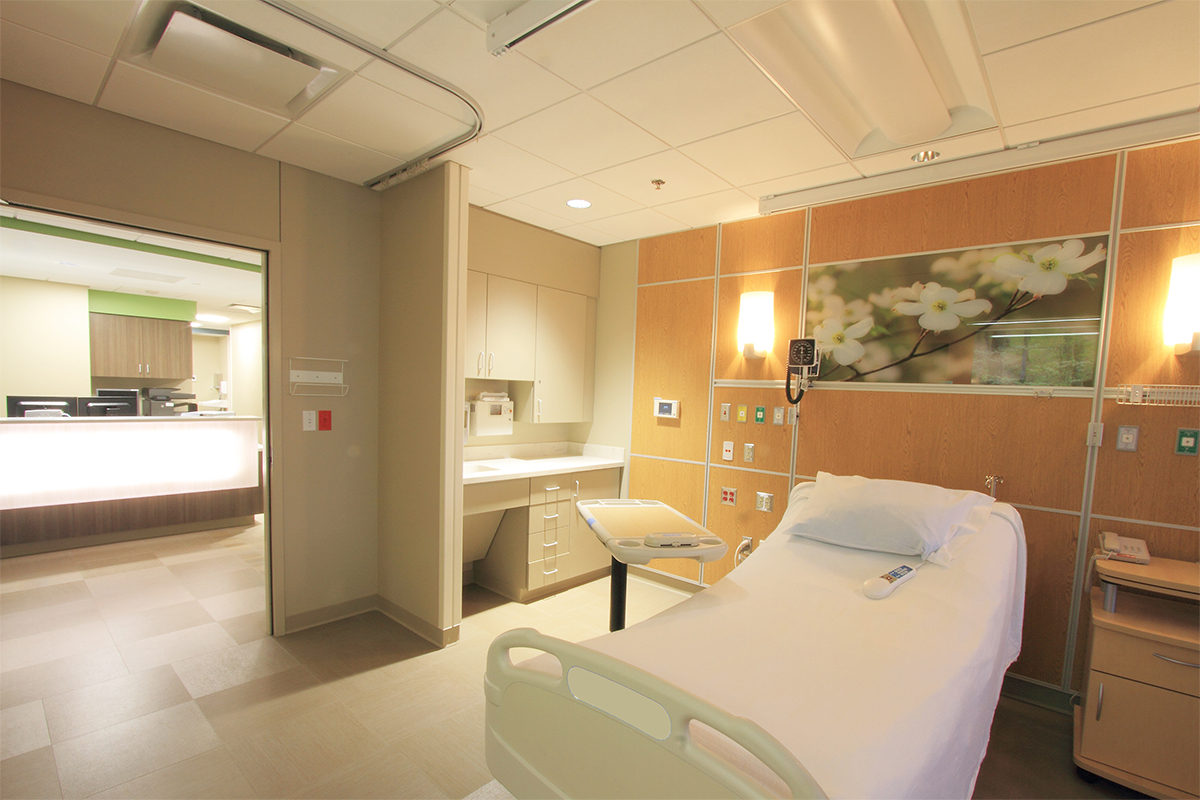 Project Story
Christner's design of the new 173,000 square-foot inpatient tower gives Blessing Hospital the long-term flexibility to accommodate growth and future changes in technology and operations.
The seven-story tower adds 93 new patient rooms for medical/surgical patients and adult and adolescent psychiatric patients while increasing private room capacity to 50% overall. The tower included one floor of shell space and was structured for future vertical expansion. The first floor accommodates a number of treatment spaces, including a new infusion suite and behavioral health center. The two-story atrium links old and new facilities and provides corporate-style dining to serve both staff and families.
Size

228,000 SF

Status

Completed 2015 and 2021
The Work
Our planners worked closely with hospital staff and administrators to develop an inpatient room tailored to their needs and the hospital's style of healthcare delivery. Full-sized patient room mock-ups were particularly useful and cost effective in determining the relative location of amenities and storage, as well as the exact positioning of medical gases and equipment.
In 2021, Blessing chose to move forward with finishing the 4th floor and also adding a 5th and 6th floor to the patient tower. The 55,000 square-foot vertical expansion allows Blessing to move 96 beds from its 1970 patient tower, creating three floors of additional single-bed rooms in Moorman Pavilion.
Services Provided