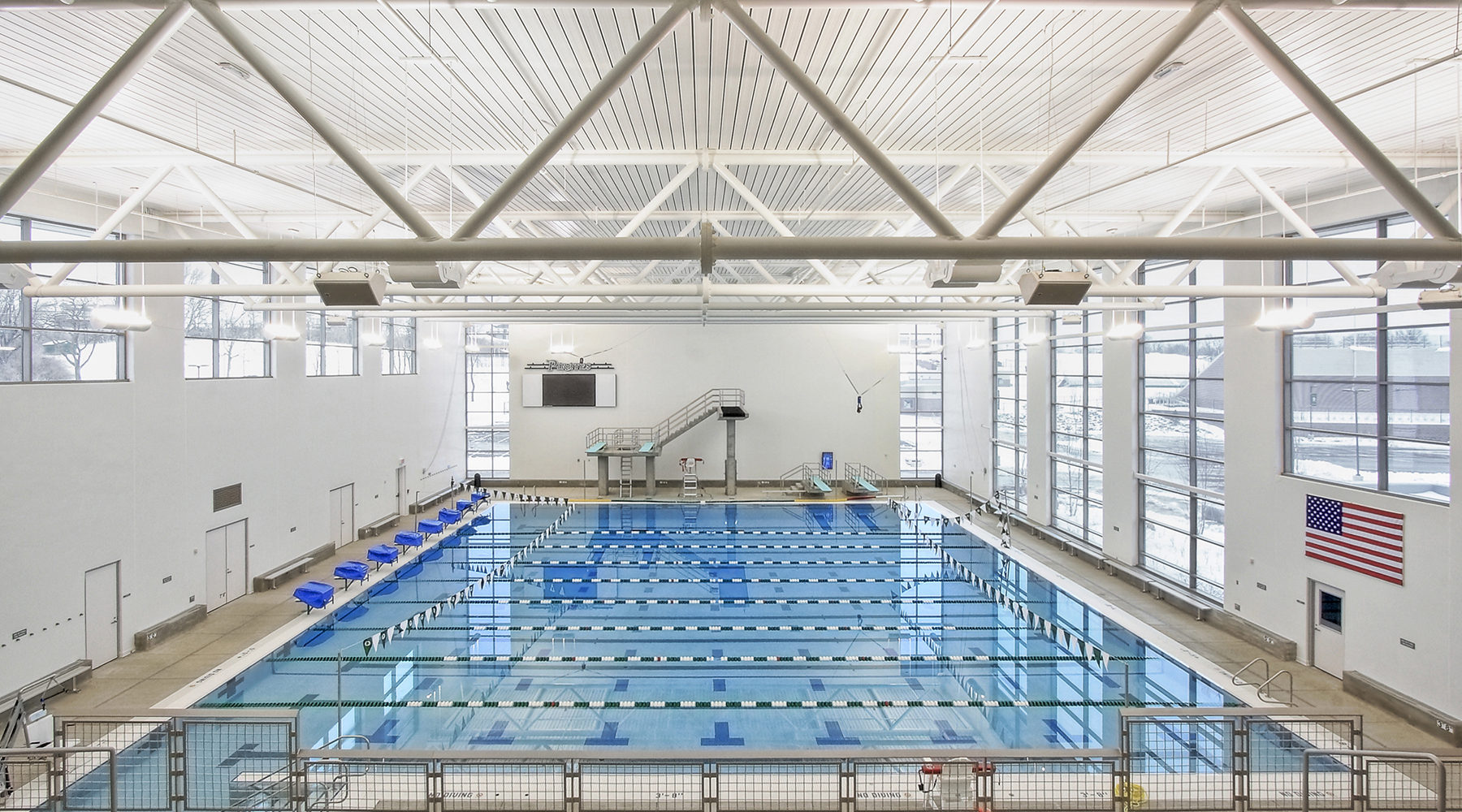 New facility supports competitive swimming program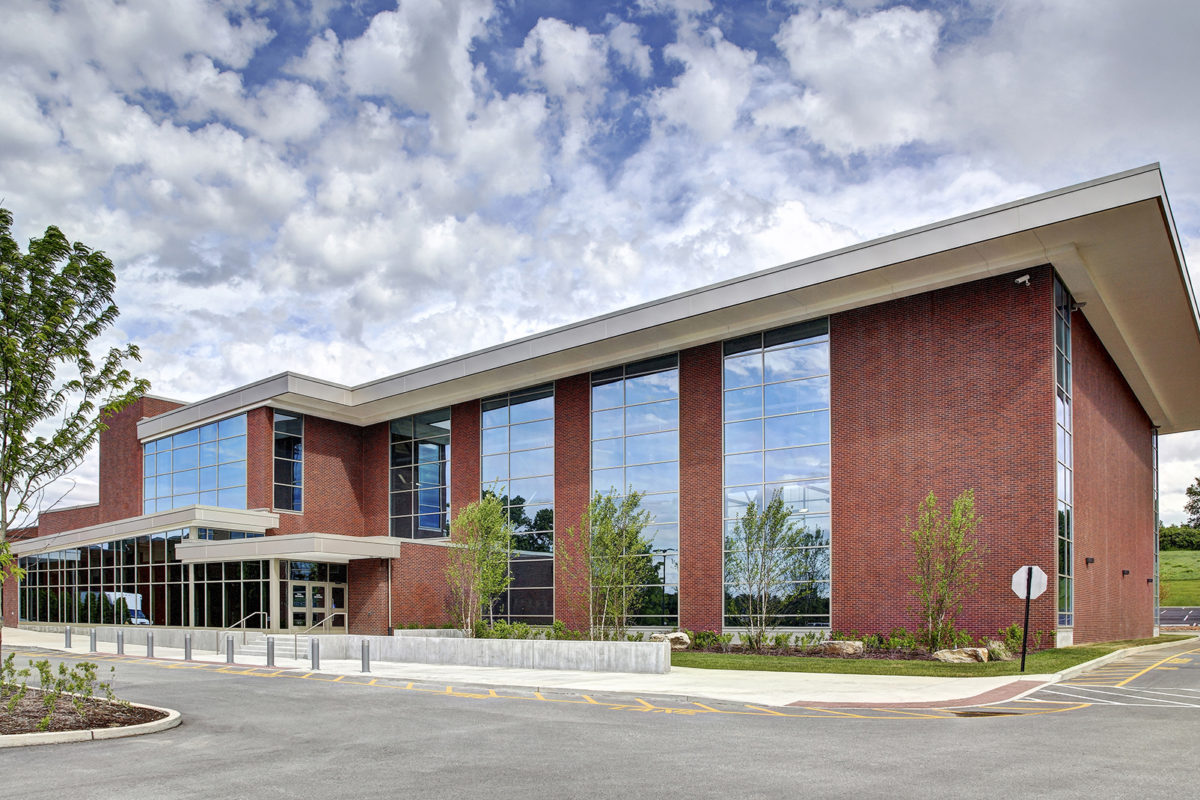 Project Story
The Christner team worked closely with school and athletic department representatives to design a new aquatic complex that would position Pattonville's facilities in the top tier of local school districts. The opening of the new complex marks the first natatorium built and operated in the Pattonville School District since its inception. Construction of the new pool fulfilled a wish repeatedly vocalized by students, parents and community members for countless years.
Size

31,000 SF; 25-meter pool

Status

Completed 2013
The Work
The indoor swimming pool, attached to the high school, includes athletic department offices, instructional rooms, multi-purpose space and lockers. It is designed with a new entrance and courtyard off the main parking lot for easy access. The "Pattonville Pirate" logo and video wall create an exciting spectator experience.
The aquatic complex includes a 25-meter pool with 11 swimming lanes, seating for nearly 400 spectators, and a separate diving area with one-, three-, and five-meter diving platforms. The separate area allows both diving and swim practice to take place at the same time. Two locker rooms, two family changing rooms, an athletic training facility, a classroom area and a multipurpose room for physical education classes or other athletics and activities needs are also included. The pool was designed with a regenerative media filter system that will save about 250,000 gallons of water a year.
Christner worked with the facilities directors, district administration, and high school staff to plan the improvements for the least impact on the daily life of the school during the phased construction projects.
Services Provided