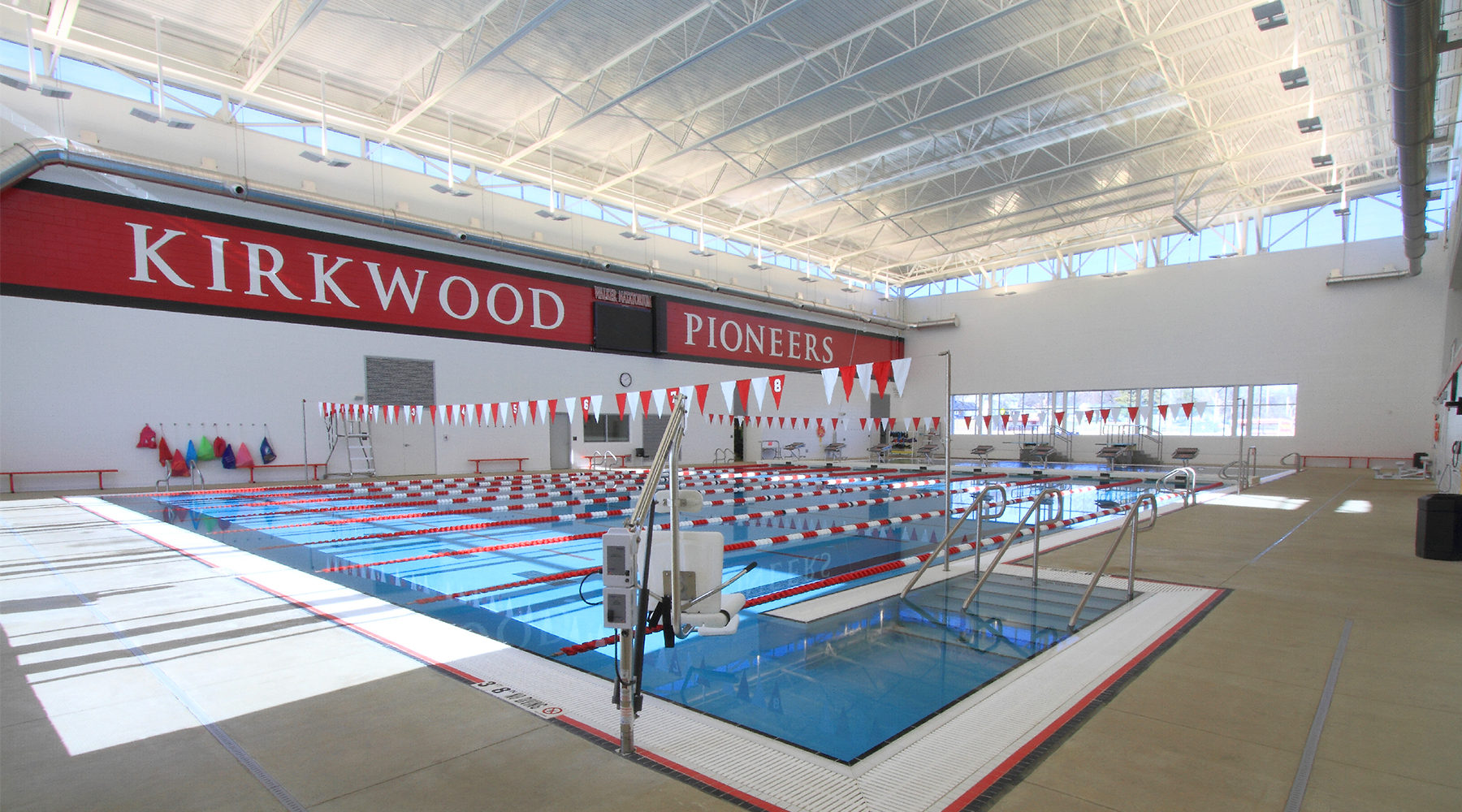 Designing competitive facility that reflects school pride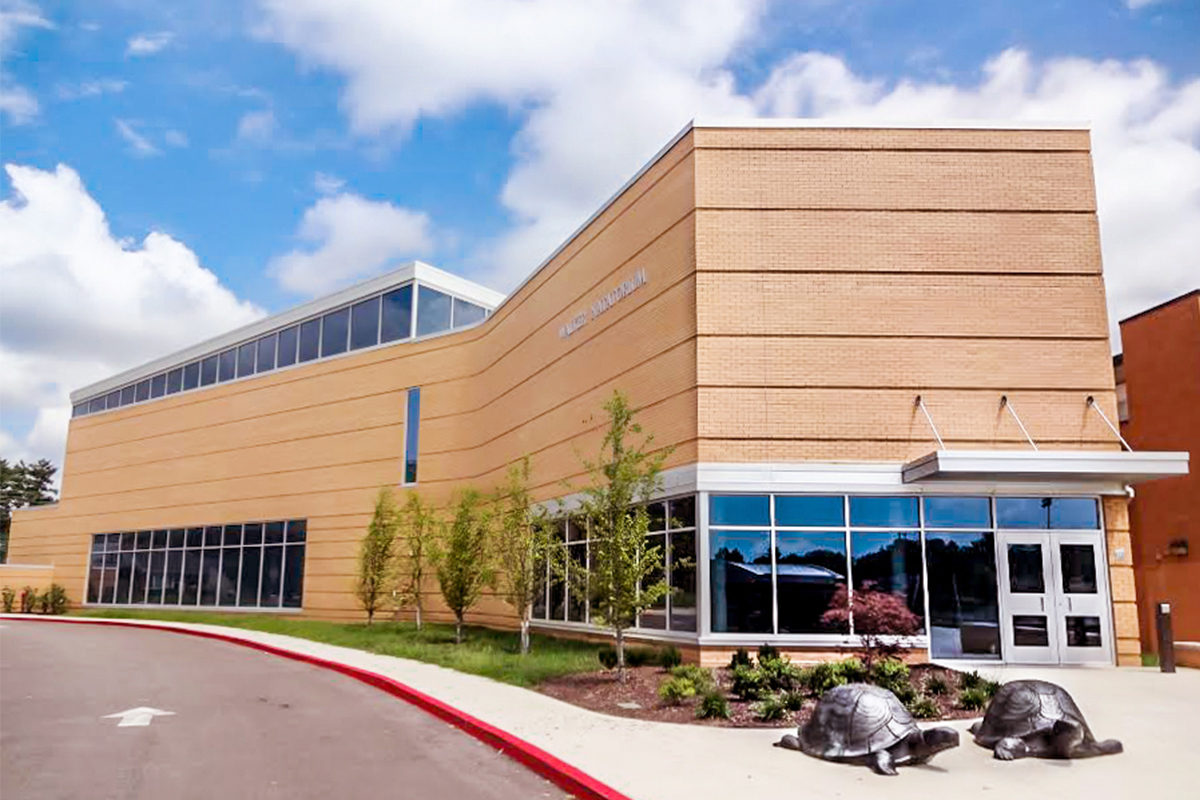 Project Story
After years of travelling to a nearby community college to swim during off-peak hours, Kirkwood wanted a pool to call their own to support their growing swim program. The Christner team designed the new 25,000 SF Walker Natatorium, sited adjacent to the high school, to be highly responsive to the client's needs. The facility includes a 25-meter pool with eight swimming lanes, as well as athletic department offices, instructional rooms, multi-purpose space and locker rooms. Donor recognition and Kirkwood brand presence are incorporated throughout the natatorium, as it was important that the new building be expressive of the Kirkwood Pioneer spirit.
Size

25,000 SF; 25-meter pool

Status

Completed 2015
The Work
A dynamic roof shape, curved wall and brick pattern express the natatorium's unique function and respond to its prominent location along Chopin Ave. Window glazing allows views into the pool and lobby and provides ample daylighting into the pool area. At the same time, the material palette follows that of other buildings to provide campus continuity. Interior components include a moveable bulkhead, long-span bar joists, and an acoustical deck.
In addition to the 25-meter pool, the facility includes seating for nearly 400 spectators and a separate diving area with two, one-meter diving platforms. The separate area allows both diving and swim practice to take place at the same time. Also included are two locker rooms, one family changing room, a multi-purpose room for physical education classes or other athletics and activities needs, and a regenerative media filter system that will save about 250,000 gallons of water a year.
Services Provided