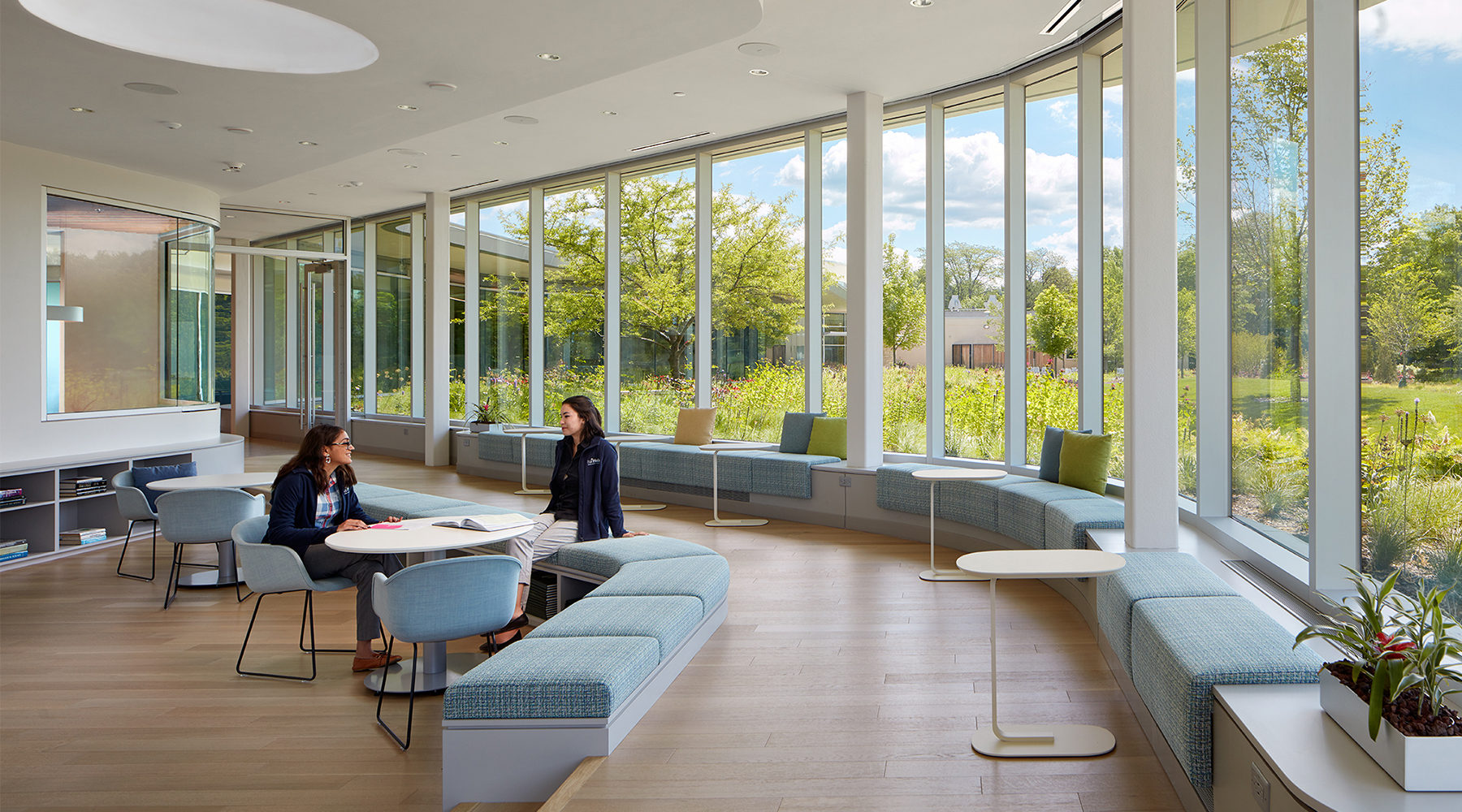 Folding nature into the research environment
Cafeteria
Laboratory
Offices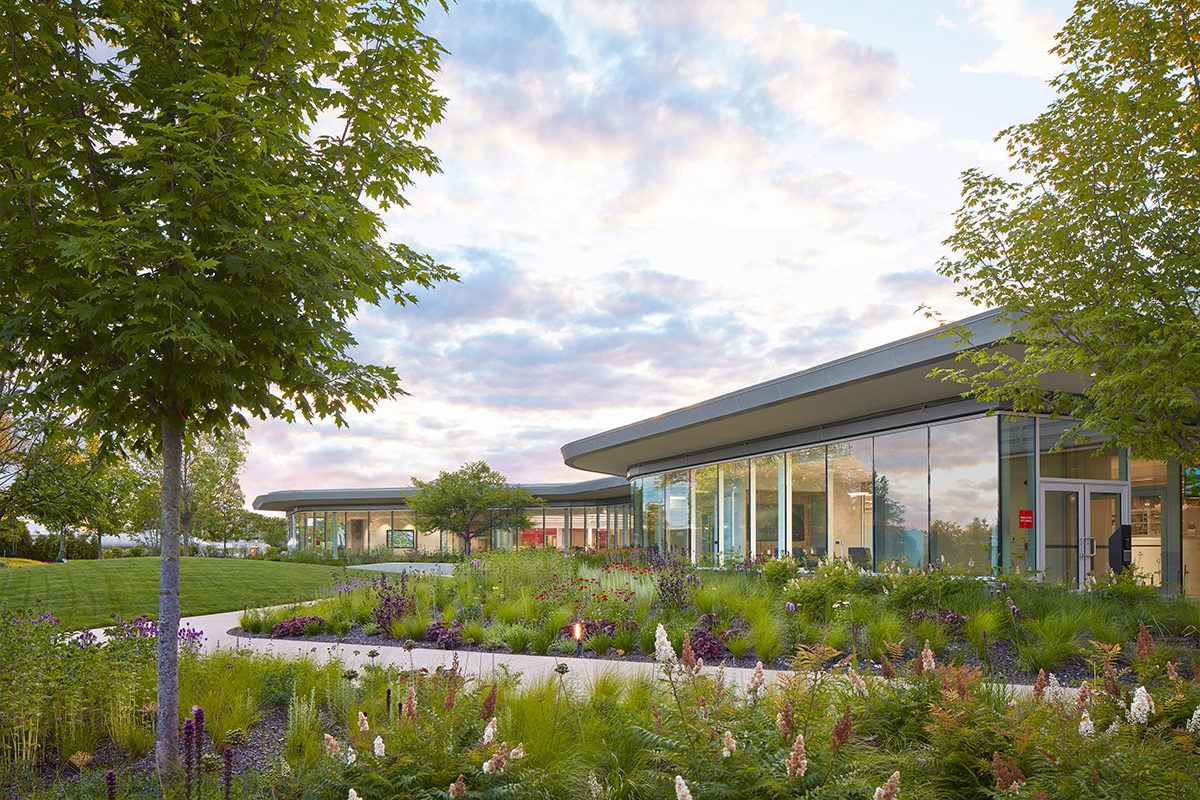 Project Story
A family-owned company for over a hundred years, Ball Horticultural has grown to become a world-leader in the research, breeding, and production of ornamental crops. Their campus expansion represented an opportunity to not just expand research capacity, but to establish a new paradigm that reflects their evolving work cultural and become an integral component in recruiting world-class talent.
Size

34,000 SF

Status

Completed 2021

Awards

Lab Design Excellence Award, Honorable Mention, Lab Manager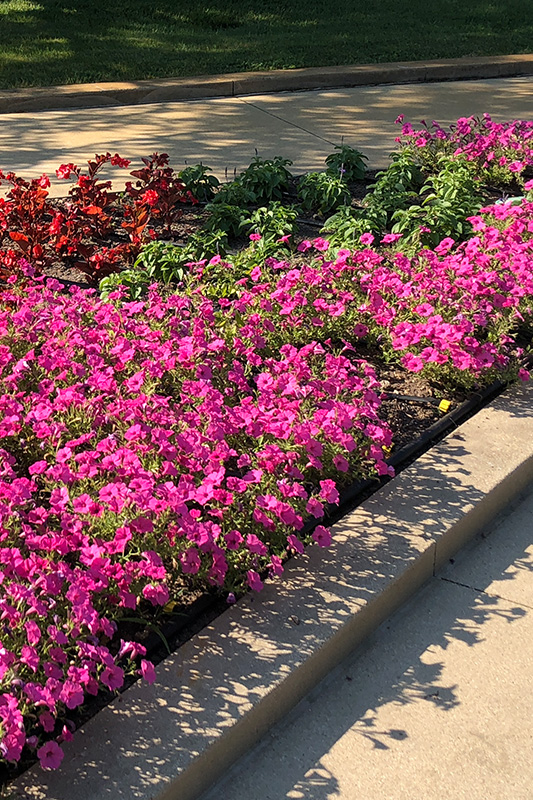 Growing a Green Future: the project's over-arching vision was supported by the objectives of enabling great science, evolving the company's work culture, and communicating research activities both internally and externally. Supporting all of these goals is a design that promotes collaboration and productivity through transparency and strategic adjacencies while leveraging shared passions for plants and gardening.  Through intentional and direct connections between research spaces and the garden landscape, an immersive experience is created for scientists, staff, and visitors.
Through a collaborative process with the steering committee and a systematic and parallel approach between building design, laboratory planning, and landscape design, the project team created an evocative design on an accelerated schedule. For a research building of this type, the project had a modest budget that necessitated a focused process and diligent design effort.
The new facility, which replaces aging labs and greenhouses that evolved in an ad hoc manner, provides innovative new facilities that enable collaboration and innovation instead of being an impediment to them. As the company's central hub for horticulture research, it supports Ball's partnerships with research, breeding, and production locations around the world.
Highlights
The new one-story building organizes all technical areas and office spaces along the garden. The low scale of the design aligns with the quiet confidence of the Ball culture and ensures the building doesn't dominate the campus. A continuous curving ribbon of glass window-wall allows views and access to natural light from most spaces in the building, and existing design elements, such as the round clerestory roof, and the curving façade of the cafeteria are mediated to join the architectural languages between existing and new. The project provides a clear path of entry for employees and a connection to the existing buildings on campus while featuring the garden landscape as a unifying component of the entire campus.
Services Provided