Christner is advancing its commitment to science and research with a dedicated focus on laboratory planning and design.  As Science and Research Market Leader, Paulina Bugyis, Intl. AIA, will be integral in growing this area of work.  She brings over 18 years of planning and design experience, working with higher education and corporate clients regionally and nationally.  Some of Paulina's previous experience in the region includes work with Washington University School of Medicine and School of Engineering, University of Kansas, St. Louis University, University of Kansas Medical Center, Monsanto, Patheon Biologics and Millipore Sigma.
"I am excited about bridging Christner's design capabilities with the science and research community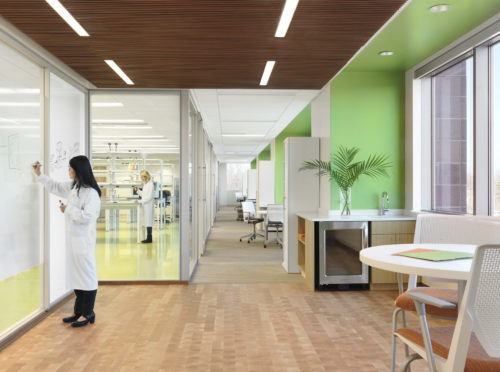 in the region and beyond. This in-house service will no doubt provide continuity to project implementation and offer cost-effective solutions to our clients," says Bugyis.  "I am looking forward to leading the science and research market and building upon our comprehensive approach to planning and design."
The combination of Paulina's expertise and Christner's recent experience designing two of the most prominent science and research buildings in the St. Louis area, Donald Danforth Plant Science Center and Washington University's McKinley Research Building, brings together a specialist in the industry and the long-standing Christner reputation of providing quality, award-winning design to our clients.
"We believe that the science economy will be a primary driver of development and progress in St. Louis and the Midwest Region. Great architecture can contribute indirectly to research outcomes by enabling scientists to do better work.  It can provide settings that promote scientific excellence and can catalyze a scientific culture of purpose, collaboration and community. With the addition of this fifth market, Christner is committed to shaping the quality of our future through Science and Research design." – Jeff Ryan, Director of Design, Christner