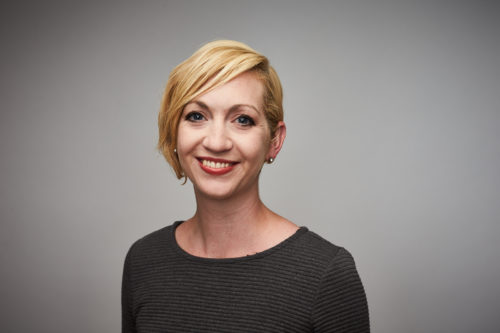 At Christner, we believe that our employees are our greatest asset.  In this feature, we profile some of the team members who contribute to our success.
Recently named Christner's newest shareholder, Stacey Wehe is Education Market Leader and a project manager in the firm.
Where did you attend college?
University of Illinois at Champaign-Urbana
What organizations are you involved with?
Society for College and University Planning (SCUP)
APPA, Leadership in Educational Facilities
American Institute of Architects (AIA)
Building & Grounds Committee at City Garden Montessori
Central West End Planning & Development Committee
Why are you interested in planning and design for education?
Educators are passionate about what they do.  My job allows me to take their passion for teaching and provide the educator and student with the most successful environments for learning.
What about your job inspires you?
The end of a project is usually the most fulfilling part of what we do as architects.  You're helping your clients achieve their goals and turn ideas into reality.  I enjoy talking to the users at the end of a project and seeing their excitement about how new spaces enable them to do what they want to do – but better.
Why do you love working at Christner?
The firm has good energy, an incredible legacy in St. Louis, and the quality of our design work continues to rise.  There are some really talented professionals here who are incredibly passionate about what they do.  It's a particularly inspiring time to be part of Christner.
What are your hobbies/special interests?
I love to read, do crossword puzzles, and I'm a total foodie.  I also have 2 cats that I love to spoil.
Do you have any Interesting facts about yourself?
I'm a military brat.  My Dad served in the Marine Corp. for many years and my brother served in the Army.
What is your favorite place to travel?
Italy
Belgium (it's the perfect combination of France and Germany)
What is an Item on your bucket list?
Travel more!
Who is your favorite architect?
For his body of work, I would say Eero Saarinen.   But Julia Morgan (a prolific architect, and one of the first females to become licensed) inspired me to want to become an architect.
What projects are you currently working on?
COCA Expansion, Community School Master Plan, Washington University Physics Dept. Planning, and the Knox College Green Oaks Field Station
What is your favorite Christner project(s)?
All of our historic renovations – projects like the Jewel Box restoration and Linnaean House at the Botanical Gardens – are woven into the fabric of St. Louis.  It feels great to be a part of that legacy.