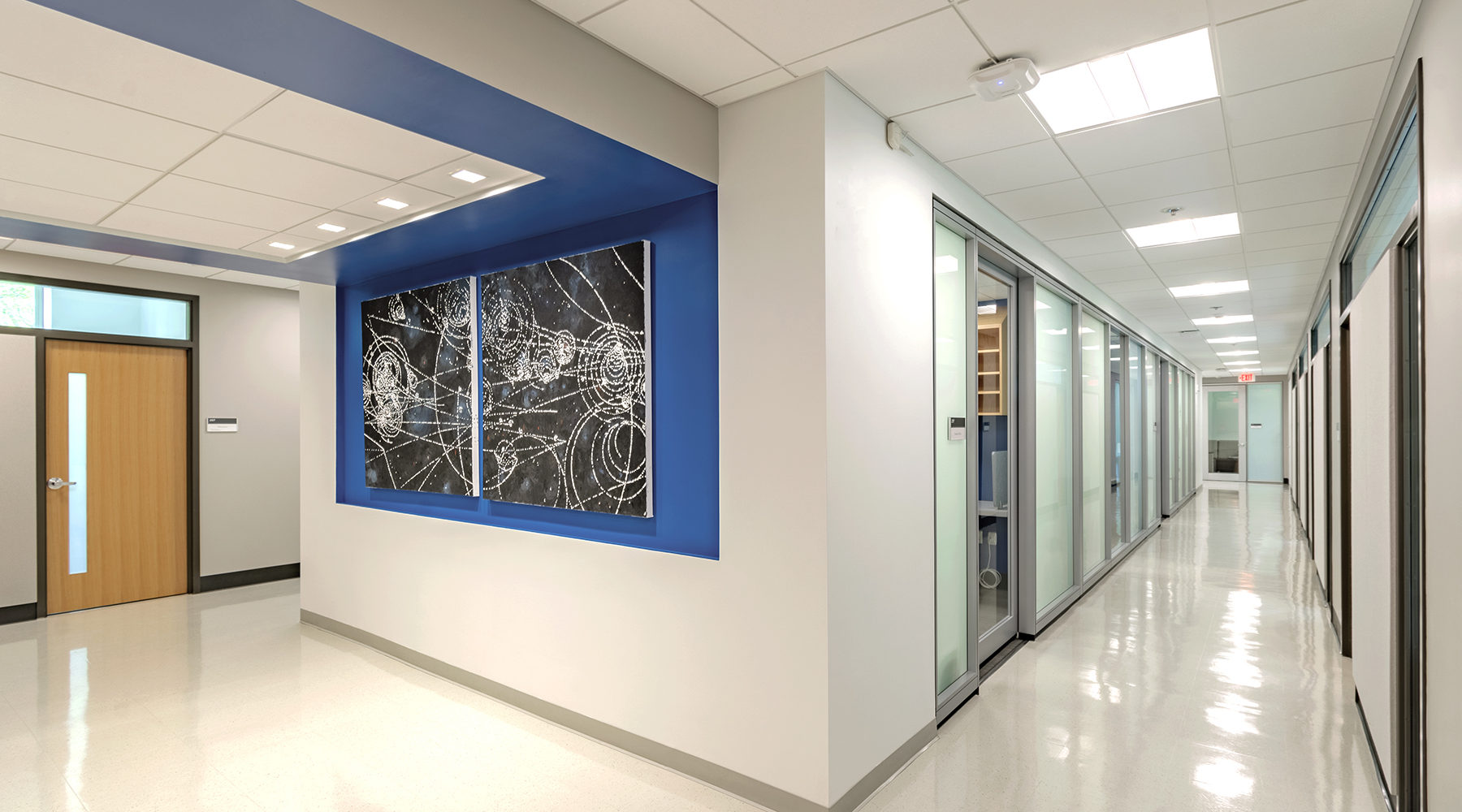 Re-imagining a historic building
Classrooms
Laboratory
Offices
Renovation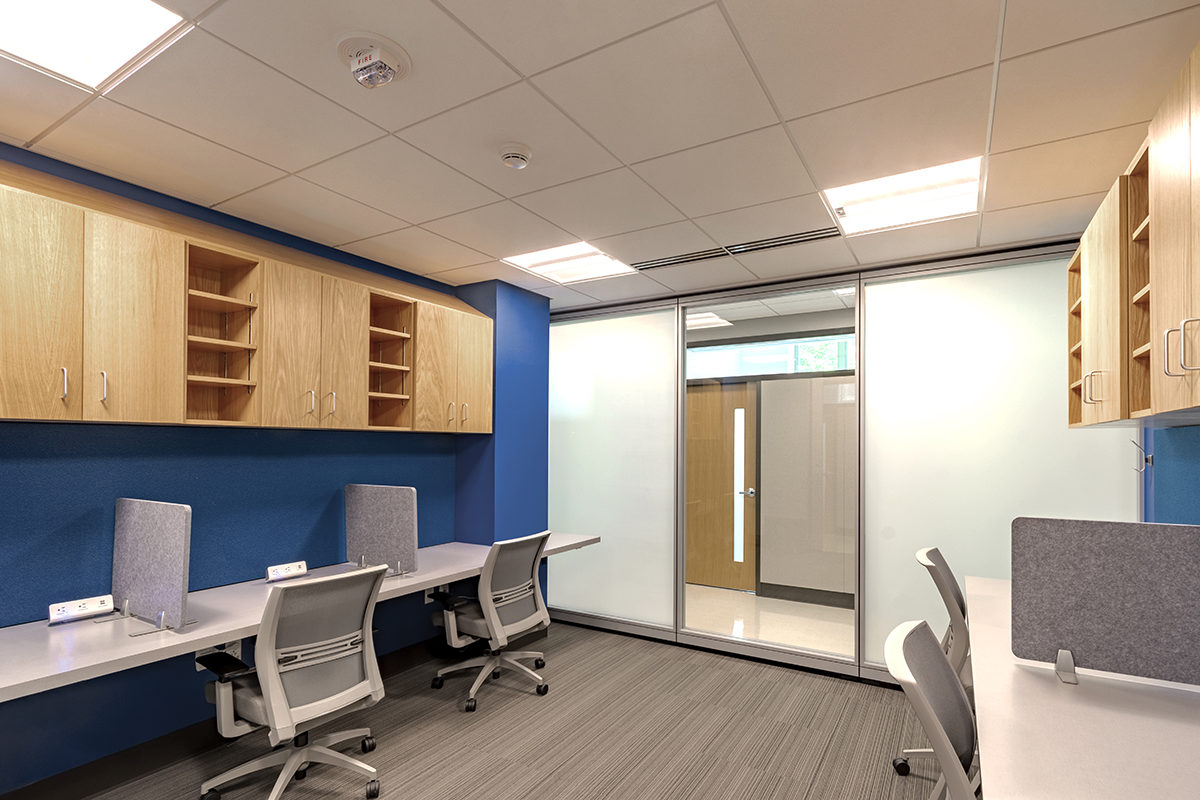 Project Story
Built in 1933, Crow Hall is the original home of the Physics Department. Constructed in the collegiate gothic style seen throughout the Washington University campus, the historic building was designed for modern (at the time) research, which includes features that protect the building from the Earth's natural vibrations. Since its original construction, the science occurring within Crow Hall has changed dramatically and the building has received ad hoc renovations along the way to accommodate new faculty and changing research. Given the building's many challenges and outdated systems, renovations are being performed in three phases over three summers while keeping the building entirely operational throughout the project and maintaining all research currently occurring. The renovation is targeted for LEED v4.0 Certification.
Size

54,000 SF

Status

Completed 2018 (Ph 1), 2019 (Ph 2), Phase 3 to begin construction May 2021
The Work
Phase 1 includes the renovation of a small research suite that was expedited in order to accommodate a new faculty hire. Phase 2 includes the reimagining of the Biophysics Suite, creating a modern suite designed to encourage connectivity through increased transparency and the strategic integration of collaborative work areas and soft spaces.
Phase 3 will renovate the fourth floor suite, improve access to the building's observatory, replace the 1930's elevator (the oldest elevator west of the Mississippi River) with a modern ADA compliant elevator, build a second means of egress from the lower level to enable these spaces to be reclaimed for research, and complete building systems upgrades and window replacements.
Services Provided