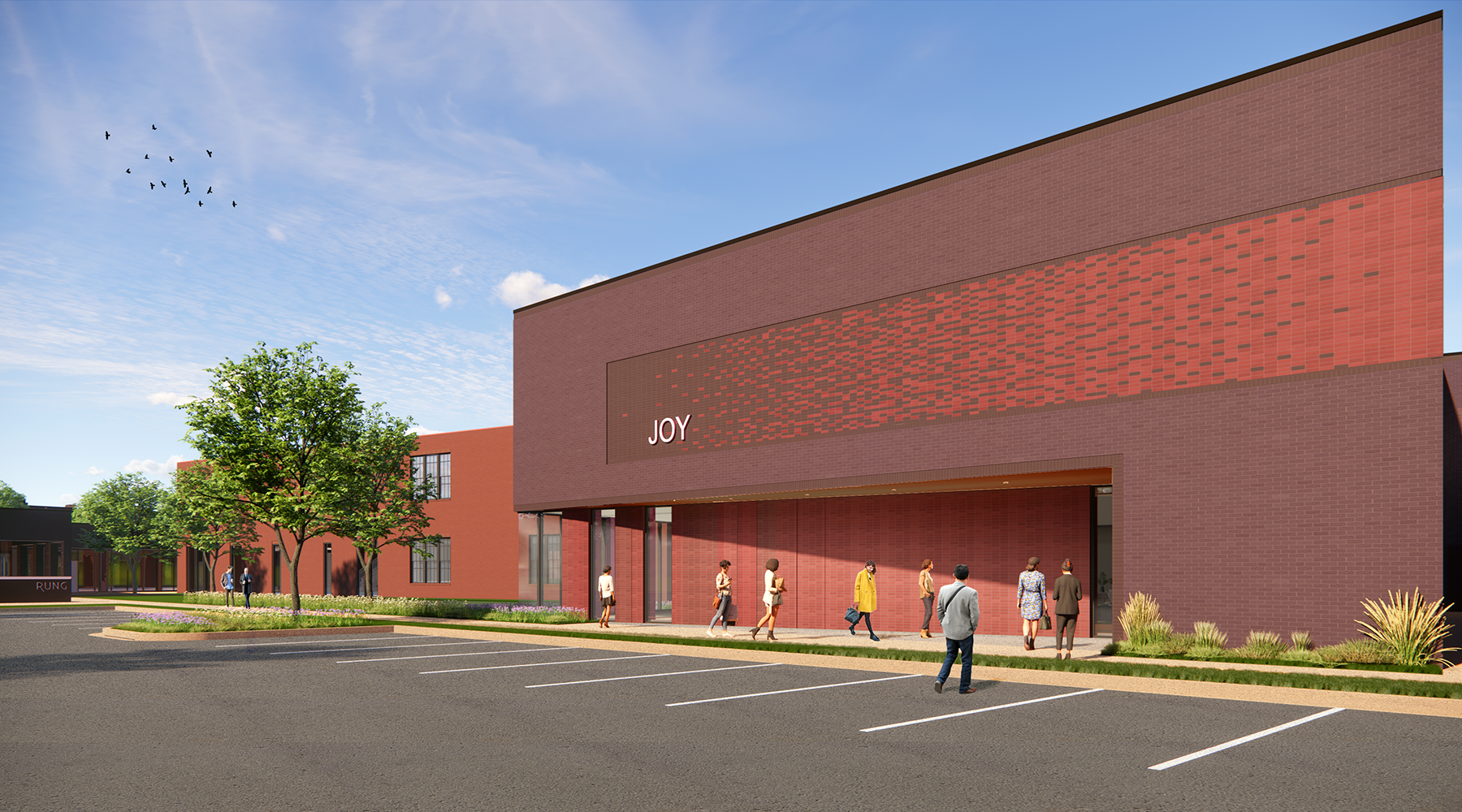 Engendering feelings of joy and empowerment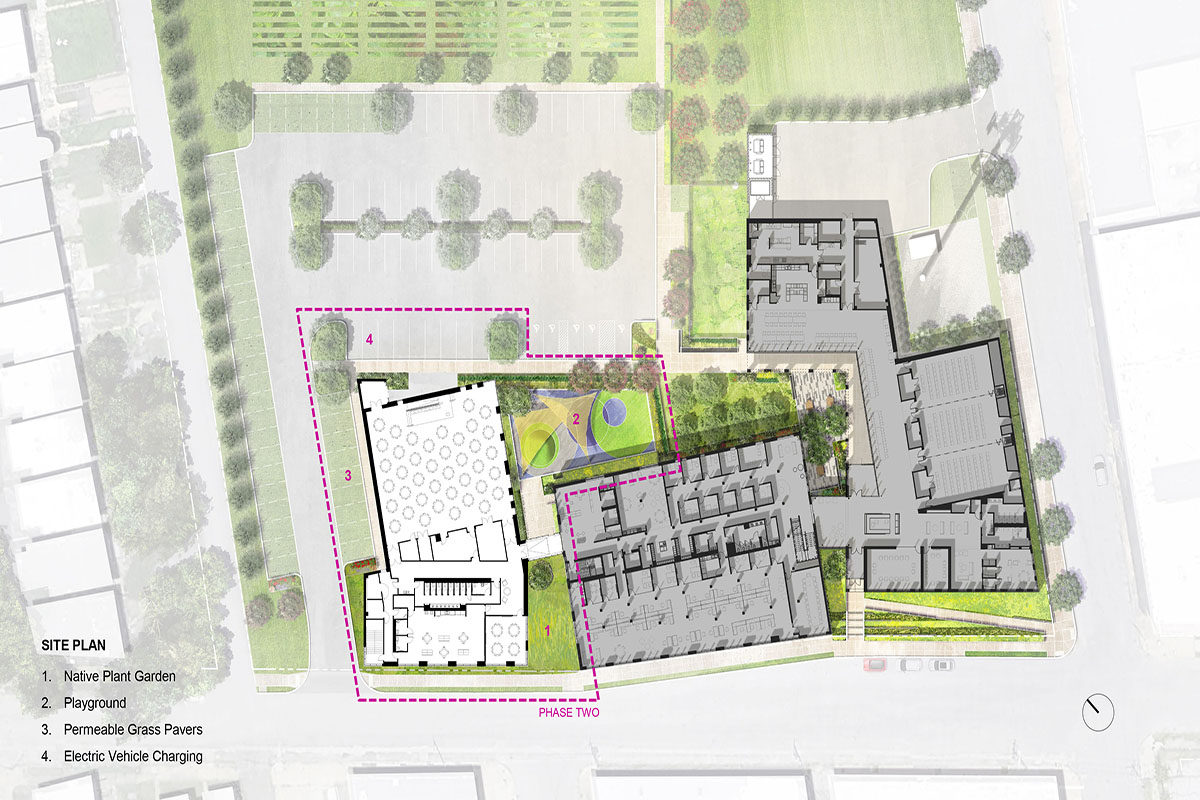 Project Story
The Christner team is currently working with Rung to design an addition to their Headquarters building to expand member services. The new multi-purpose center will be approximately 12,000 square-feet and will include expanded conference, office, and a yoga room. In 2020, the design team completed a restoration, renovation, and expansion of the adjacent 1925 manufacturing building in the historic Fox Park neighborhood. This new building represents Phase Two of the campus masterplan.
Size

12,000 SF

Status

Est. Completion 2023
The Work
The architecture is rooted in the traditions of the past but acknowledges its place-in-time and is forward looking. The facade of the expansion employs brick in shades that complement the existing buildings and neighborhood, but with a decidedly contemporary language of bonding, panelizing, and detailing.
The south façade engages the historic character of the neighborhood using a steady rhythm of punched openings. The north façade – facing a community garden – is more expressive and playful. Signage and rich colors of brick reinforce a sense of belonging while engendering feelings of joy and empowerment.
The interior planning employs a simple parti. The large, double-height volume on the north hosts community events and gatherings. The two-story volume to the south houses classrooms and administrative offices.